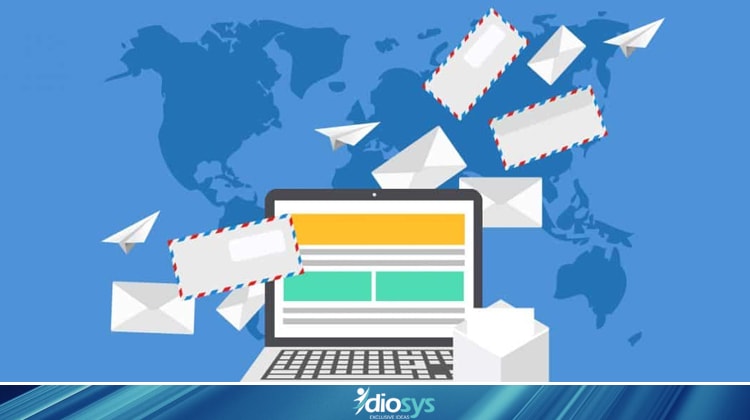 11 Nov,&nbsp2017
What are the benefits of email marketing? Why any company or business utilizing email marketing? Why would you invest the time and resources to develop an email marketing program at all? In this article we focus on benefit of e-mail marketing and why you should choose e-mail marketing campaign for your business promotion.
Email marketing is used by millions of businesses of all sizes across the globe. Those who are unfamiliar with this method of marketing may not immediately understand why it is so popular amongst companies in a variety of industries but here we discuss some basics reasons why email marketing is seen by many as the most effective marketing channel.
Reduced Time & Effort:
Take a moment to think about the time and effort using this two most common offline direct marketing. Postal Mailings- You need a time frame for design, printing, stuffed into envelopes, postal transport system and the time when the target audience receive the message and act to your message. Telesales: for this you'll have to wait the time out while your sales agents dial through cycled call attempts to all the sales leads or customers on your target list.
With email marketing, however, you can turn a marketing communications piece out in typically in few hours. Email marketing doesn't necessarily require a huge team or reams of technical nous in order to be successful. Many email marketing platforms offer Drag & Drop Editors, which allow you to create stunning campaigns, quickly and easily. Weeks' of work can be accomplished in just a few hours and by a single employee.
Real-Time Messages:
An effective email marketing campaign can be completed in just a few hours, you can literally send "day-of" messages to help reduce stock or promote a limited time special as needed. You can even send unique real-time messages to customers that arrive on their birthdays or anniversaries. With email marketing, short time frames are your friend, not your enemy.
Segment User:
By the segmentation of your target audience database you can send extremely targeted marketing campaigns that will result in increased sales conversions simply because they are so specific. For example, if you sell flowers, you can find everybody in your database who ever bought daffodils and then send them an email in April when the first daffodil shipments come in. You're then using your customer database to put the most relevant message in front of the customers who are most likely to respond to it, and that's what good marketing is all about.

Easy to measure:
Another key benefit of email marketing is that it's easy to see where you're going wrong. Most email marketing software will allow you to track open, click-through and conversion rates, making it simple to spot how a campaign can be improved. These changes can be made almost immediately too, whereas print or broadcast advertising requires quite a bit of effort to alter.

E-mail marketing is not only sending offers and promotional coupons to your target audience. Effective e-mail marketing campaign build brand awareness among your visitor, It builds relationship between a visitor and Brand. By the balanced and well-designed e-mail marketing strategy generate effective results for any brand. So we suggest you want to promote your business use this online marketing channel very effectively.