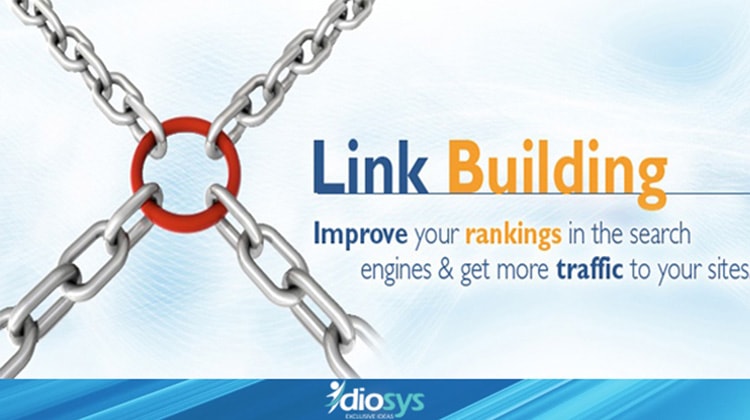 14 Jun,&nbsp2016
If you're looking for more search engine traffic then link building is the key process which can help you. In the field of search engine optimization, link building aimed at increasing the number and quality of inbound links to a webpage with the goal of increasing the search engine rankings of that page or website. Link building can increase the number of high-quality links pointing to a website, in turn increasing the likelihood of the website ranking highly in search engine results. Link building is also a proven marketing tactic for increasing brand awareness.
Link building is an important part of Search engine optimization, Link building is the process of building inbound links for your websites. The popularity of a website or blog is sometimes determined by number of inbound links. High-quality incoming link means your site will be admired as a valuable resource. This could be easily done by writing quality content. Number of inbound links from quality websites is also a big factor in determining your page rank on search engine.
Link building naturally complements other online marketing activities. Link building isn't a singular online marketing activity that is done in an easy away, it requires experience, persuasiveness, interpersonal social skills, and an ability to learn and adapt. You should write quality content that match with your service or your industry. Other online marketing activity like social media, content marketing, reputation building, contests, blogging increase the opportunity to get natural links in any web page.
Animation video creation explaining your services or uniqueness, uploading it in various social video media sites and give a website link on those site could be very helpful to create link building.
In recent years Link building has changed lot but it is not dead. This process remains an important part of Online Marketing strategy. If you are not investing in link building your web page may loss a good amount of traffic.
YOU MAY ALSO READ :
TOP 10 BENEFITS OF SEO SERVICE FOR SMALL BUSINESS?
IONIC OR REACT NATIVE: WHICH IS THE BEST FOR CROSS-PLATFORM APP?
HOW SOCIAL MEDIA IMPACT ON YOUR BUSINESS