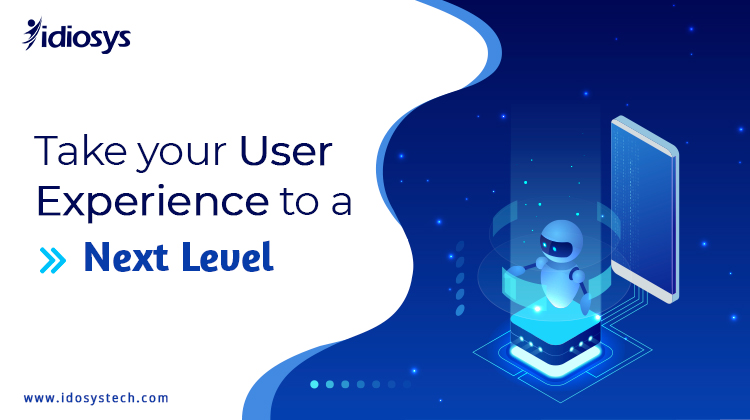 06 May,&nbsp2022
In the last few years, the implementation of chatbots has grown exponentially and it's continuing to grow further. Recent reports show that the market of chatbots globally will increase to about $9.4 billion by the end of 2024. For these reasons, it's crucial that you know how to make the most of chatbots to improve customer satisfaction by providing the best support. And so, if you're looking to partner with an IT outsourcing company soon, knowing the chatbot's capabilities is a must.
What is Chatbot?
A chatbot is a software application that's designed to offer an online conversation with the users with branching logic. It uses preset questioning and answering techniques to understand what the human users are seeking and provide them with the best possible solution. The content of a chatbot or chatterbot is usually text or voice, which are understood well by most customers.
Reasons for Switching to Chatbots:
Though chatbots have n number of features, here are the main two reasons that'll compel you to use this new form of AI support system. Most software outsourcing companies are looking forward to the best implementation of these chatbot capabilities.
Simplification of Complex Conversations: The main purpose of chatbots is to communicate with a user and provide that person with the ultimate solution. Most chatbot queries are related to some interface issues and chatbots successfully answer them with a simplified approach. The logic that the chatbots are configured with can simplified any complex conversation, which can be difficult for the customer support executives or any other form of customer care.
A standardised form of All Channel Support: Another unique feature of chatbots is that they are alive 24*7. Hence, companies can stay connected to their customers all the time without fail. Also, companies can make chatbots repetitive, which makes the experience even better. For example, if a user is asking a question both on Twitter and the website, the chatbot's format will be the same. It means the answers will also be the same and won't trigger confusion.
Some New Chatbot Features:
Here are some new chatbot capabilities, which are trending in 2022. These futuristic features will surely take your customer support to a new level.
1. RPA Integration: Chatbots are of different types and integrating chatbots is one of them. These RPA-enabled chatbots help the IT outsourcing companies to make a direct link between the front and back offices. As a result, mundane tasks become easier without involving human agents.
2. Voice Bots: As mentioned above, chatbots can implement voice conversations to uplift the experience from the user's end. Virtual assistance with voice is a futuristic concept, which most users are preferring nowadays over text conversations.
3. Data Ops: Chatbots can gather data, which are mostly the inputs from the users. When it comes to using the data to improve customer satisfaction, chatbots can also analyze and integrate those data. It's no doubt one of the most advanced features of chatbots.
4. Sentiment Analysis: Every user is different and hence, understanding the queries of each won't be possible with the same logic. Hence, chatbots are configured with sentiment analysis nowadays, which can understand human emotions and provide solutions based on them.
5. Chatbot Payments: Many websites today provide online payment assistance via chatbots for the purchases of their products. In the USA, more than 65% of the young users are preferring to make their online shopping only from websites that enable this feature.
Now that you know how chatbots can and will take your user experience to a next level, go ahead and incorporate it into your business website. If you're searching for an IT outsourcing company that knows the ins and outs of chatbots and can provide you with a customized one at a nominal budget, look no further than us. We at Idiosys Technologies provide software applications to a huge number of esteemed clients from the UK, Canada, the USA, Germany, India, Australia, Brazil, and Panama. With several years of experience in IT outsourcing, we are now one of the IT companies across the globe. So, why wait anymore? Feel free to get in touch with us today to know the best deals for you.