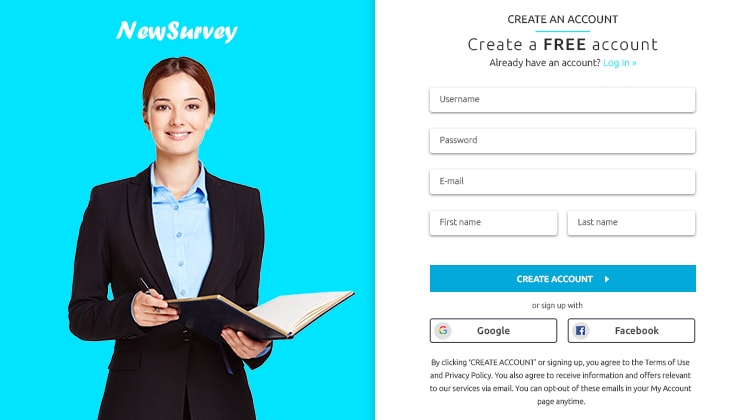 04 Mar,&nbsp2019
For every company, feedbacks are important to analyze the preferences, likes, dislikes of the clients in order to evaluate a better service. Surveys help in increasing knowledge about the service once a product has reached the market or a service has been delivered. All the companies worldwide follow certain surveys and marketing strategies that can be profitable to increase sales. Since online marketing has taken the topmost position in managing the reputed companies as well as the start up businesses worldwide, surveys through online applications are now possible at remarkably low cost or even absolutely free of cost.
Keeping up with the changing trends of the global market is not anymore a hassle, thanks to the newly launched survey platforms that make the process easier than the old methods of manual survey. Feedback platforms or survey platforms are the apps that use advanced technology to collect feedback from the target audiences, clients or customers. These apps come in different ways and one can choose among many feedback platforms or free survey platform now available worldwide. The feedback platforms or online platforms help the user to design, send and analyze a survey using automated functionality.
Here is a list of the 10 topmost survey platforms in 2019. If you are planning to use survey platforms for your business, read on to know about the salient features of these so that you could choose the best survey platform related to your specific projects.
SurveySparrow: This app lets the user turn any boring survey into interesting conversations. Highly engaging surveys offering chat-like experience makes Survey Sparrow one of the best survey platforms available. Though the interface is a little complicated, once the user gets hold of it, designing and operating the survey becomes a superior experience. Besides letting the user create surveys in frequent intervals, this app ensures the survey can be shared easily via mail, mobile, social, web and other networks. The package starts from as below as $19.

Survey Monkey: As a browser based survey platform, Survey Monkey ensures customized surveys to be sent across a huge number of channels. The free version allows the user to send unlimited surveys consisting up to 10 questions and 100 responses in each. Apart from the customizing option, this platform allows the user to create quizzes along with automated scoring. The paid versions come with features like fully customizing survey, data analytics and branding.

Typeform: It is a survey platform packed with interactive features suitable for websites and other surveys. Typeform has in offer a huge number of templates that can be used to create net prompter surveys, brand awareness surveys, political polls, Facebook polls and many more. It has both free and paid subscription. The free membership enables the user to design simple and yet interesting surveys containing 10 fields. It also allows up to 100 responses every month where as the paid membership ensures more service.

SurveyGizmo: For all the enterprise level complicated surveys, this one makes a suitable choice. The free membership of Survey Gizmo offers three surveys with maximum five pages in each. The user can send unlimited questions but can receive up to 100 responses. Moreover, the free version comes with added features like dropdown menu, checkbox, radio button, online both long and short answer questions, data export, online report viewing, rating etc. The survey can be shared via link.

Qualtrics: As one of the best market research platforms suitable for the big enterprises, Qualtrics ensures a superior research experience. The four key metrics offered by Qualtrics are product experience, customer experience, employee experience and finally brand experience. The free version allows the user to send one survey, eight questions and ten mails. The active survey can receive up to 100 responses. Some of the features offered by the free version are summary reports, filtering, online reporting etc.

SoGoSurvey: Rated as the highest survey software in Capterra, this one is power packed and yet simple. It ensures a 24*7 technical support system via mail, chat or telephone. Collecting product feedback and product related surveys are easily done by SoGoSurvey, which considers Facebook to be an integral part of the process. It has both the free version with limited access and the paid versions with a lot more.

Google Forms: This one is a completely free survey platform innovated by Google. It offers simple configuration and some essential features required for online survey. The user can easily choose templates, use survey logics and collaborate in Google Forms. Google sheet keeps the responses listed while these can be maintained using the responses tab in Google Forms. The best part is that this platform allows the user to use add on analytics like Pictographr, Smartsheet Sync, SurveyMonkey and many more.

Zoho Survey: As one of the popular names in survey platforms, Zoho Survey allows the user to create n number of surveys with up to 15 questions in each. Unlike most of the other platforms that allow up to 100 responses, the free version of Zoho Survey allows up to 150 responses. Along with free templates, this platform offers multiple sharing options like embedding, social media sharing or OR code sharing. The surveys can be integrated with online campaigns.

Survey Planet: The enormous features make Survey Planet one of the best survey platforms available. This one offers a free version with sufficient features and a paid version with more. It provides a variety of survey templates, pre written surveys, survey methods and survey reports. The access to send unlimited surveys and receive unlimited responses makes Survey Planet a popular name in online market research for the well known companies.

Responster: This one is suitable for mobile and on-site surveys. The free version of Responster allows unlimited surveys with unlimited responses. Once the survey has been completed, the app provides the user survey responses and also allows the user to access a drag-and-drop survey builder. The paid version of Responster starts from $19.
The above description of these ten survey platforms will get you an idea of how these are implemented to create an online survey for business. Go ahead and select the best feedback platform that suits your market research strategy. We are one of the best digital marketing companies providing market research and online marketing services to reputed and start-up national and overseas clients. To know more about the survey platforms or our service, contact us.