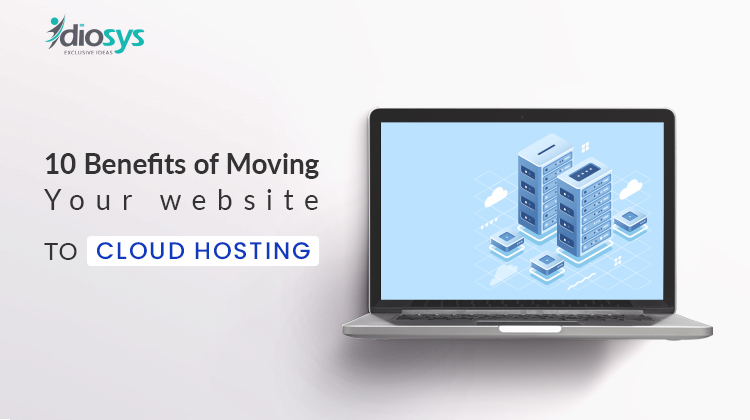 26 Feb,&nbsp2020
Gone are those days when you had only a few options in computing. Today, with the advancement of technologies, there are plenty of options to choose from when it comes to operating or using gadgets. Among multiple such options, there is cloud hosting or cloud computing. All the big enterprises, as well as small startups, are using this medium to experience faster and smoother computing. The all-new cloud hosting service provided by the experienced professionals are making it even more popular for the business owners, managers and employees across the globe. Here, we will see how cloud hosting can benefit you if you switch to it immediately. So, without any further delay, let us know about the same in detail.
Flexibility: The first benefit of switching to cloud hosting is the flexibility that it provides. For businesses with growing or fluctuating bandwidth demands, it is making an instant change in the overall process. Using the service's remote servers, you can now easily scale up your cloud capacity. Also, when you need to scale down the capacity, the flexibility makes it easier for you. This agility is truly helping the business to grow and transform anytime they require to.

Disaster Management: This one makes a crucial point as all the companies have to invest a lot of time and effort in controlling and managing a disaster. Not anymore as there is cloud hosting; this is saving both the time and effort by providing the scope for a prompt recovery. More than the big companies, the small start-up needs it more, as opined by the experts.

Increased Collaboration: Today, the business developers, as well as the project managers, are looking for applications or software capable for collaboration. It means that they are constantly searching for the technologies that would make it possible for the teams within a workspace to communicate while working. Sharing views, tasks, and reports are faster when they are cloud hosting.

Work from Home: Many companies provide the employees with work from home option. Or, there are times when the employees are attending a business tour and they need to get connected to their respective teams instantly. If they have a cloud computing facility, these processes become hassle-free and easier than ever.

Document Management: Before the cloud, the employees had to share files back and forth via mail and it took both time and effort to do the same. Today, attaching files on the cloud is the task of a few clicks and within a second, they can accomplish a task. It is obvious that the employees collaborating on documents will get an immense facility from the cloud.

Competition: It is a time of tough competition for the businesses and cloud is helping a few to achieve excellence by beating the rest in the race. If you are looking for a single step that would provide your employees with enterprise-class technology, the cloud is the one that you need to consider seriously.

Environmentally Friendly: In the cloud, the server capacity scales up and down to fit the environmental changes. In other words, it only uses the energy you need so that you don't leave huge carbon footprints. This smart technology is, therefore, becoming the most favourite of the environment lovers alike. You can hire a web development service to avail cloud hosting facility for your business.

High Security: When it comes to security, the cloud is proving to be one of the best solutions ever. The lost or damaged laptops are not anymore the secured spaces to maintain valuable data. When your data is safely stored in the cloud, you do not have to worry anymore about the loss and damage.

Low Expenditure: Cutting the high cost of hardware, cloud computing is making it simpler for all. As a result, it is helping the business owners to save a lot of budgets that they had to invest otherwise into hardware and other systems.

Automatic Updates: Cloud computing provides automatic and instant updates that help business owners and employees to be on track every time. Hence, it provides a huge benefit to the company by improving proficiency.
Are you looking for a reliable cloud hosting service for your business needs? If yes, then feel free to get in touch with us. We, Idiosys Technologies, are one of the well-known companies providing professional services in web development, app development, business development, digital marketing, to name a few. We have established our headquarter in India and a branch in the UK to serve our valuable clients from every part of the world. As the best IT company, we are happy to serve you with a plethora of services associated with cloud hosting.