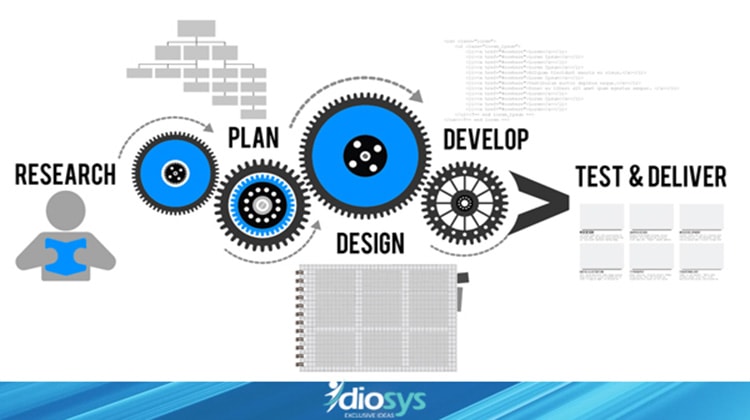 24 Sep,&nbsp2016
In present digital scenario Apple and Google play app stores fills with a million of apps. Many developer works on this trendy field with their different thoughts. So it has become extremely difficult for new comers to come up with a completely new app. Many app developers come and go, but very few have actually got accomplishment in the app industry. At the beginning, all you need to be successful in the app industry was to put forward a decent app that is built with a unique concept of enabling users to interact with the content through touch of their phone screens. But within very short time, 'marketing' become predominant and without a proper marketing plan, starting off to develop your app is worthless.
Thus to get success through your mobile app in this over competitive world, you can follow the tips to become a successful app developers in today's ever changing digital world.
Identify the platform: Every development platform has unique coding skills. For iOS, you need to develop your app in objective C and for android, java and XML is suitable. Because proper coding allows you to get high performance and achieving latest API support. It is advisable to the beginners to start in a single platform to achieve efficiency.
There are three stores to sell your app – Google play, App Store or windows store. Before develop your app you need to get clear off everything in your mind. Study the app stores and understand your ideas to choose the appropriate one for your app.
Give Importance to Design: The design is the most crucial part of an app. it is the main element that attracts the customers towards it. Here are few points you should focus on while designing a mobile app- (1) use the relevant images that describe your products or services and keep it simple and distinct. (2) use pixel perfect graphics, because the screen size is small. (3) focus on your app icon because when customers visiting the app focus on icon. (4) Create a difference between flaws and features. (5) Before launch check the compatibility of the app in every screen size.
Integrate analytics: Analytics help you track downloads and user engagement for your mobile app. By analytics you can research the competition and understand the need of the market.
YOU MAY ALO READ :
TOP 8 PHP FRAMEWORK FOR YOUR PROJECT
BENEFIT OF CROSS PLATFORM MOBILE APP DEVELOPMENT?