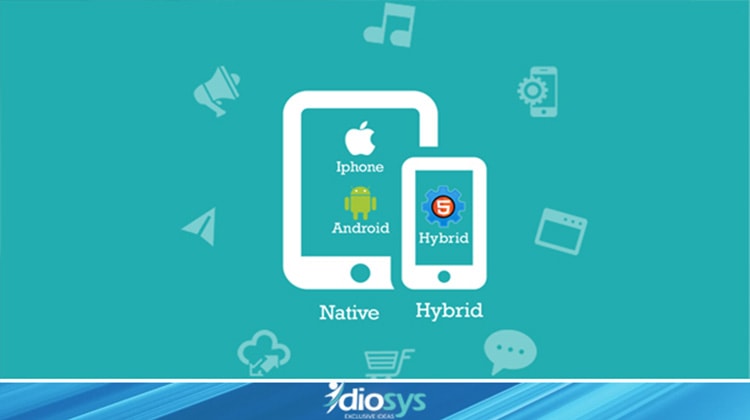 20 Aug,&nbsp2016
To do business is to keep pace with the recent times you need a proper marketing plan. Proper marketing helps to growth of your business. In present marketing scenario mobile app is necessity for every brand with a website. However, there is more to it than meets the eye. You cannot expect your mobile app to get in more subscribers or drive sales if it does not measure up to some of the hottest trends in this field. It is not enough that you have a mobile app for your business. You need to have one that related with the trend and for the trendy app you should consult with expert individual or trusted App Development Company.
The moment you consider investing in a mobile app, you're immediately faced different terminology. What's the difference between iOS and Android? What are native and hybrid? More importantly, which is most suitable for you? If you're confused with those question, don't worry, this article will help you decide your mobile app strategy.
If you want to create an awesome user experience, then native app approach would be better. However, this doesn't mean that the user experience of a hybrid app is bad. A good front-end developer in hybrid app can get close to a native experience. In term of user experience Native app deliver better experience than a hybrid app.
If you need to make frequent updates to your app, which means that the user will have to update from the App Store regular basic then you should consider a hybrid app. The biggest advantage for hybrid app is that unless you have an integral change of the functionality in the app, all the content updated from web directly. This is one of the reasons that most Banks, News and Media apps in the market are hybrid.
If you want to launch the mobile app quickly to the market with limited resources, it would be wise to go with hybrid app approach, which will help you publish app on multiple platforms in a short time.
If you can divide separate budget for iPhone and Android development resources, and you have liberty of time to take it to the market, then you don't have to worry much, go for native app!
Being a part of leading app dvelopment company we help customers with both approaches based on their business goals. We build native and hybrid mobile apps based on the client expectations. we deliver 99% bugfree and market trendy application to our clients.
YOU MAY ALSO READ:
IONIC FRAMEWORK – MOST PREFERABLE FOR HYBRID MOBILE APPS
NEED TO KNOW ABOUT SOME FEATURES OF LATEST OS- OREO
PHONEGAP-PREFERABLE FOR CROSS-PLATFORM MOBILE APP DEVELOPMENT FRAMEWORK