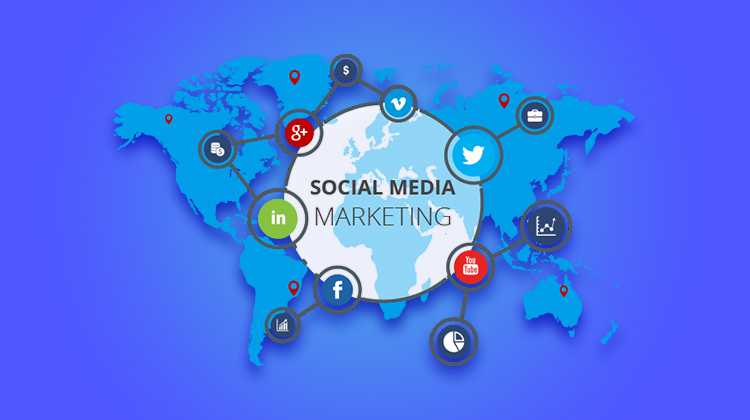 22 Jul,&nbsp2019
Starting from the advent of social media, the relevance of it grew exponentially. And now omitting social media marketing from business marketing plans and models is only a fool's choice. Your business can not thrive if you don't leverage the potential of social media marketing.
Or maybe you have a presence in the top social media platforms like Facebook and Twitter with your information on it but you do not actively engage your customers and potential leads like you should. This is where your business or brand is lagging behind the other successful businesses. All the brands are now trying to get a piece from the social media pie and they are keeping no stone unturned to get it done and emerging trends include bold and somewhat controversial social media campaigns those aim to focus the humane and real side of the brands.
It is quite understandable that after the Facebook privacy fiasco in 2018, your social media marketing plans have gone haywire. Fret not! With these following advanced social media marketing techniques, you can just get back on the missed train.
A good social media marketing strategy will set and follow your brand's goals purposefully, target your leads and potential customers accurately, engage and interact with your audience and optimize your outputs.
Analyze your audience: With more and more use of big data and data analysis, it has become accessible for all to analyze your target audience and repurpose your business goals accordingly. All the leading social media platforms have their own analytics tools to give the power of analysis in your hands. They not only give demographic data, but also psychometric data of your audience to ensure you have a better understanding of your audience.
Target your audience with high accuracy: If you run a viral campaign and it doesn't reach your potential leads, then the campaign ceases to have any purpose. Analyzing your audience gives you the power to target your potential leads successfully. If you are unable to use these analytics and targeting tools yourself, try to hire a Social media agency that will take care of these tools for you. Because, in the long run, these investments will bear fruit.
Video content as the center of content creation: According to a Cisco report, 82% of all consumer traffic will be from video content. That shows how important it is nowadays to have your brand's message delivered via video content. So create short and crisp videos that will be engaging and clearly your brand's message.
Important metrics: While likes and shares may seem very cheering for you, it doesn't reflect your sales and converts. A greater audience size is always a plus; a Social media consultant will always tell you to check other performance metrics to get the real picture. For example, Facebook analytics will show you the reach of your post, audience engagement and your hashtag performance. Keep an eye on these and try to get your audience's sentiment from their reaction.
Conversion tracking: Conversion tracking will help you better invest in the right channel that will result in better ROI and effective budgeting.
Chatbot: If you hire social media marketing expert for your brand, he should emphasize the relevance of a chatbot in the current market scenario. Chatbots are very effective in engaging your audience through timely response and activity suggestions.
Influencer marketing: Social media influencers now play a huge role in supporting a brand image and influence their viewers to have a positive mindset about your brand.
If you don't have a clear understanding of these marketing tools and techniques, try to hire the best social media marketing company, which will provide you these social media services to help you establish and run your brand successfully.
We, Idiosys Technologies, are one of the renowned companies providing social media marketing service to our esteemed national and overseas clients. Our services depend upon what our client demands. Ranging from startups to the enterprises, we deliver top-notch solutions catering to the budget. To know more about our packages, feel free to get in touch with us.

YOU MAY ALSO READ
Importance of using Hashtag for Social Media
How Social Media Campaign Increase Sales