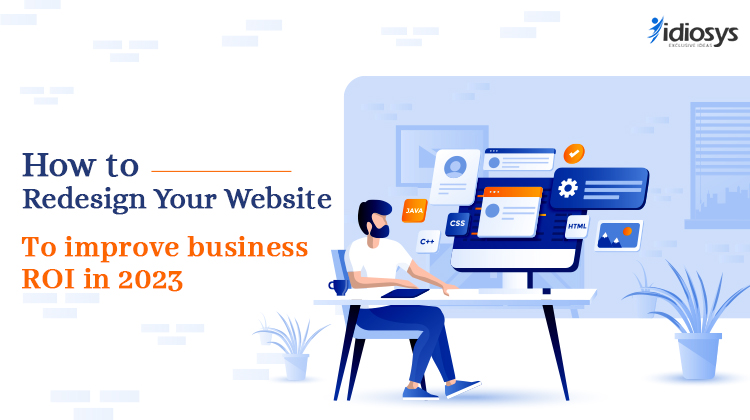 18 Jan,&nbsp2023
If you're searching for some latest strategies to apply while redesigning your business website, you're on the right page. In this post, we'll be sharing our insights on the latest web redesigning trends of 2023, which are helping brands improve their business ROI. Once you know these methods, you'll be able to plan and discuss with your web design company the changes you want to see. So, let's not delay any further!
1. SEO Friendliness: Search engine optimization is the key to success, be it any business from any industry. As a business owner, you need to promote your brand online and the technique of doing it is known as SEO. But, you can apply the best SEO strategies only when your business website is SEO-friendly. There are multiple technical ways of ensuring it and you can consult an SEO expert for this task. If you want to hire UX expert for your web redesign, you can take suggestions from the expert on how to make your website SEO friendly.
2. Mobile Friendliness: These days, the maximum number of internet users access via their smartphones. For a huge number of online visitors, the mobile phone is the only device for surfing the internet. For this reason, it's high time that you focus on the mobile-friendliness of your business site. Otherwise, these users will leave your site immediately once they find it difficult to navigate. Mobile-friendly sites attract more potential customers by improving the user experience and interface, which is the reason for this inclusion.
3. Updated Web Content: If you follow the biggest brands, you'll notice that they constantly update their web content for better reach. Web content plays a pivotal role in marking the online presence of a brand, showcasing its exclusiveness and communicating with the target audience. Web content can be of different forms like text, video, audio, images, 3D graphics etc. According to the business niche and the preferences of your target audience, you need to choose your new web content and update the old content. For this specific task, you can also hire a web design company that includes dedicated teams of content creators.
4. Call to Action: Have you ever thought about how some brands are making bigger sales than their competitors? Well, if you explore their website thoroughly, you'll come across small buttons or colourful texts redirecting straight to product and contact pages. These boxes with comments like Shop Now, Download, Subscribe, Read More, Pay Now, Contact Us etc. are known as Call to Action. The purpose of these buttons is to ask the customers to take these designated actions immediately. Statistics show how CTAs can actually help brands increase their ROIs gradually. So, if you don't have the CTA buttons on your old website, you must include them this time.
Improving a business ROI involves multiple challenges and therefore, you need to keep patience and rely on your web design company during the long process. Incorporating the above features will surely make the task easier for you.
If you are searching for a web design and development company that also provides SEO services, you can contact us right away! We at Idiosys Technologies provide web design and development, app development, digital marketing, SEO and business development consultancy services to a huge number of companies from across the globe. If you have any query related to our services or packages, reach us for a detailed conversation.