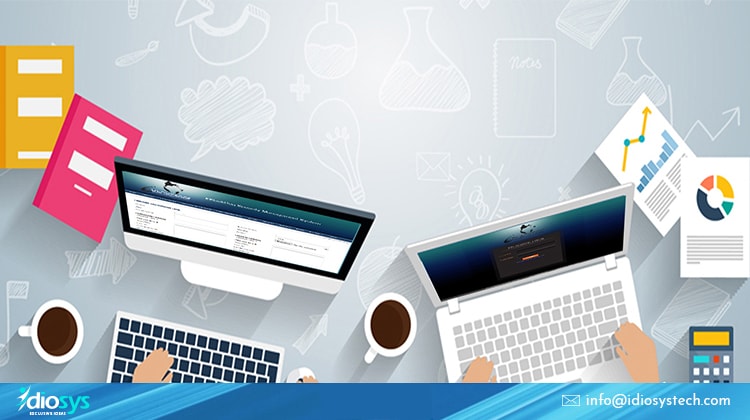 03 Aug,&nbsp2018
For the companies with specific services, single page website work effectively to focus on the mission. Sometimes, quality is more important than quantity. This is why single page websites are useful, precise and more creative. If you do not have a lot of information or features about your company, specifying the main services and mission should be your target while creating a website. A single page website can be a worthy choice in such cases.
Creating a website must include a proper planning. In fact, planning is the first step that needs to be given utmost importance. SEO or search engine optimization is the technique that is applied in online marketing of any website. Starting from the website design to the content, every minute thing is planned adhering to the SEO techniques. The developers of the web design service take the guidance from digital marketing companies or the digital marketing experts to create an effective website design.
We are sharing few secrets of the SEO technique that will be fruitful to optimize your single page website.
Tags: Using proper tags is the primary step of designing a website. Tags are the headlines of different parts of a website. There are multiple types of tags that are used for designing a website. For the single page websites, H1 tags are the most important elements that highlight the entire page. The guideline for using H1 tags is to use one H1 tag per section. Using unnecessary and more than 1 tag leads to a poor design both aesthetically and technically.
Fast Loadable Design: Single page websites are usually mobile friendly due to their simple design. While designing a single page website, the developers focus on its fast loadable capacity. It is indeed a difficult task to comprise all the sections into a crisp layout. Sometimes, inexperienced design leads to a heavy and slow loading page. Here the trick is: the simpler the designs are, the faster the websites become. To put it into action, the developers combine JavaScript and CSS files and choose selective images for the page.
Anchor Links: This is a very useful technique for the single page website development. Anchor links are the links visible on search engines that take a user to a particular section of any webpage. Hence, if you have a single page website that is incorporating new information regularly, maintaining anchor links is a must. Creating and managing the anchor links that appear on search engines is a technical work that the web developers and SEO experts focus upon while designing the website.
Keyword Mapping: Content makes an integral part of website designing. It not only provides information but also increases the visibility of any website in search engines. Content helps in a fruitful SEO. But, before starting with the content creation, keyword mapping is necessary. Keywords are the tools that work in optimizing the content. There are many platforms presented by different search engines that help the content creator or the web developer to find out the most relevant keyword for the related service.
Crisp Content: This is one of the most important tricks of a single page website designing. Writing simple, relatable and creative content is what a single page website requires. While choosing the topics of the web content, the developer needs to make a priority list and write accordingly. When it comes to the designing, each content section needs to look like a separate webpage for the convenience of the reader.
When applied by an expert, these tricks can show miracle to optimize a single page website. If you want to know more about single page website optimization, contact us today! We are one of the best website designing and developing companies with our expertise in digital marketing.
YOU MAY ALSO READ :
WHEN DESIGNING A WEB PAGE KEEP IN MIND USER EXPERIENCE?