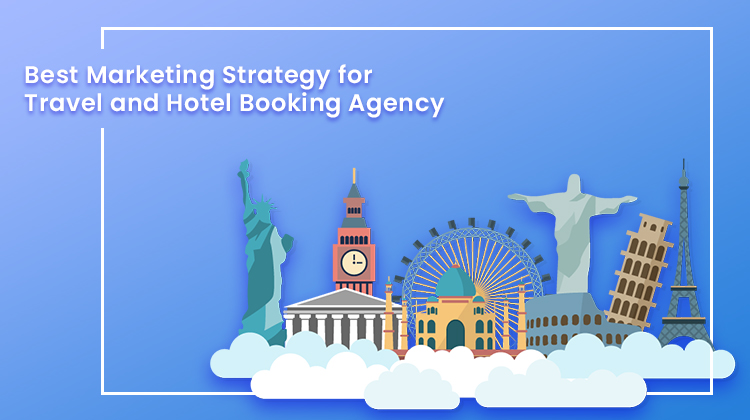 03 Oct,&nbsp2019
Marketing is a crucial aspect of every business; be it a start-up or a big enterprise. It not only helps you to promote your business to the global market but also lets you earn huge revenue from sales. Every business is dependent on marketing for some or the other reason. Today, online marketing is making the task even easier as you can stay connected to a larger number of customers worldwide over the internet. It provides you solutions for all your business needs and finds better ways in showcasing your products. When you are looking for hassle-free online marketing for your business, here you go.
Here are some exceptional ideas about digital marketing for hotel industry and travel industry. These ideas will help you to sustain in the long run. Read on to know and apply the same for your business.
Have an Uninterrupted Online Presence: The sole reason for making an online presence is to stay connected to your audience 24*7. You can create your company website or app to have outstanding business marketing. Contact and hire a web developer to create a website and make the optimum use of your online presence. You can also create an online e-commerce portal to provide your customers online shopping facility.
Upload SEO Rich Content: If creating a website or app is the first step, this is definitely the second one. SEO or Search Engine Optimization helps in improving the website traffic by showing the website at the top of the search engine result pages. You can hire an SEO expert and a content writer to develop and upload SEO rich content on your website.
Start Online Booking System: This option is a must for the travel or hotel business. Today, most of the travelers prefer online booking system than any other method. It is fast, reliable, and budget-friendly for them. You can provide this facility by incorporating an online booking system on your website. The system needs to be updated with the advanced features we have discussed in another blog.
Advertise on Metasearch Engines: Google Hotel Ads, TripAdvisor and, Trivago are some of the well-known metasearch engines today when it comes to the hotel and travel industry. By listing on these engines, you can improve traffic as well as grow your brand value.
Upload Images and Videos on Social Network: A presence on social media platforms like Facebook, Instagram, YouTube, and others will help you to promote your brand and welcome more web traffic. In fact, social networking is one of the crucial aspects of digital marketing for travel industry.
Maintain Transparency Via Chatbots: Customer service management determines the quality of your service, and you can have transparent communication with the customers by incorporating chatbots on your website. Via chatbots, you can send automated messages and solve queries of each customer in an organized way. Chatbots are becoming the most popular, especially in the hospitality industry as they increase the trust of the customers.
Manage your Online Reputation: Hotel or travel industry is hugely dependent upon customer satisfaction, and this is the reason why you need to manage your online reputation via marketing. To do so, you can add customer reviews on your website so that the future guests can check them and become aware of your services. Also, to determine your future goals, keep a track on your ratings and reviews. Are you searching for a digital marketing company for your travel or hotel business? If the answer is a yes, then you are on the right page.
We, Idiosys Technologies, are one of the highly acclaimed digital marketing and web development companies providing a plethora of services. With our clients from the UK, USA, Canada, Panama, India, and Australia, we are growing every day in satisfying our clients with exactly what they require. Recently, we have been acclaimed by ISO for our exceptional quality management. As an ISO 9001:2015 and ISO 10002:2018 certified company, we strive to provide you with the best marketing solution for your brand. To know more about our services in digital marketing for hotel industry or digital marketing for travel industry, feel free to contact us.