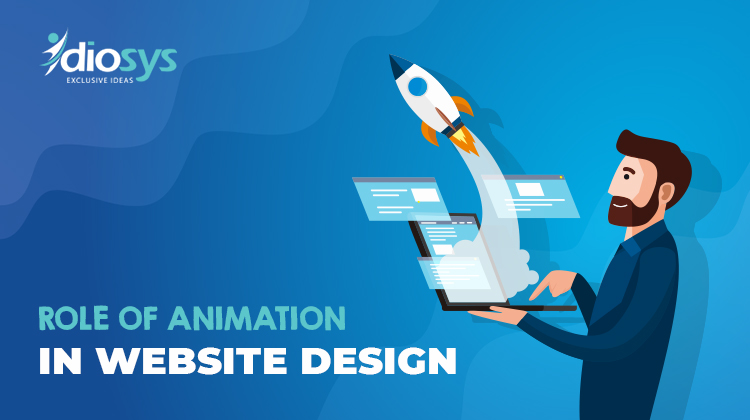 28 May,&nbsp2020
The trend of website designing is ever-changing and it is essential to stay updated with the latest ones. Today, the purpose of web design service is not limited to providing information; it is much beyond that. Perhaps, the main purpose today has shifted to creating eye-catching designs to enhance the user experience. With millions of viewers coming across your website every day, it is essential to look different than every other website.
Moreover, the design of your website represents your services. As there are so many competitors in your domain, it is essential to create a design that is unique and attractive. To be the trendsetter among your competitors, animation can be a perfect idea. There are endless possibilities that these moving images of art have in store for you. Perhaps, the overall user experience will exceed your expectations in terms of customer loyalty, conversion rate, and profits.
What is the Purpose of Animation in Web Designing?
We all know what animation is and to keep the explanation simple, we can say that it is a series of moving illustrations that has something to express or narrate. When it comes to web designing, animation is not a new idea. Yet, as long practice makes things sophisticated and nurtured, the practice of animation in web designing has evolved today than the earlier days. CSS-coding, HTML5 and JavaScript have made it easier for the developers to create subtle animation to lend optimum user-interface.
A striking fact will compel you to focus on web designing strategies more. Surveys show that almost 48% of online visitors believe that the trustworthiness of a business can be measured from the design of the website. In this regard, we can estimate how useful animation in web designing can be if developed in a proper way. It can make a place in your website as an explainer video, ensuring a seamless UI and higher UX. Minimalist animations can do wonder to the overall layout of your website that your viewers will love for sure.
Here are some common animation trends in web designing service.
1) Dynamic Background: It is a very popular trend that lets the websites boast of a great UI/UX design. Dynamic background with sliding images not only allures the viewers to spend time on the website, but it also makes the approach more interactive.
2) Creative Slideshows: Using slideshows on websites is also a common trend that lets you show your services and images in an interesting way. The viewer doesn't have to make an effort to explore your services once they land on your website home page.
3) Progress Animation: It is a trick to distract the user from noticing the actual loading time of the website. While being engrossed in the visuals, the user never gets annoyed for the loading delay. You can try this technique by consulting with your web design company.
4) Visual Feedback: This technique is quite useful to assist the users and lend them a superior experience. Visual feedbacks are simple and interactive as they instruct or guide the users to follow certain steps. For instance, if a user misses to fill one field in the contact us form, you can highlight those fields.
5) Skeleton Screen: It is a type of web design where information gets loaded gradually after the user lands on your website. It evokes a curious feeling of something happening in the user, resulting in high satisfaction. By increasing user engagement, it helps you to show information wisely.
6) Today's customers and viewers are tech-savvy. Hence, they are always in search of something avant-garde. You can make your website attractive and interactive by using the animation trends mentioned above. These trends of animation in web designing is growing at a fast pace and soon we are going to experience something more advanced for sure. Also, many people love animation very much and as they find it on your website, they get overwhelmed already.
These roles of animation in web designing are very much evident nowadays. If you are looking for a web designing company for animation, feel free to get in touch with us. We, Idiosys Technologies, are one of the best choices when it comes to providing top-notch web design & development, app design & development, digital marketing, business development and many more services. Based in Kolkata, we have successfully opened a branch in the UK. As a web design company, we have happy and satisfied clients from different parts of the globe including USA, UK, Canada, Australia, France, Germany, Sweden, Switzerland and UAE. To know more about our various services and packages, contact us today!