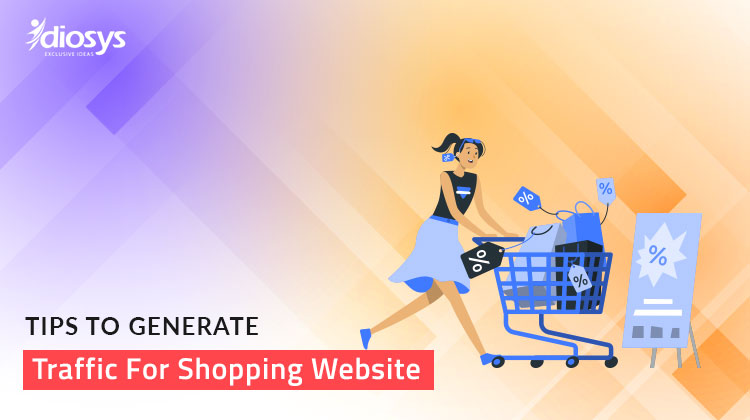 17 Aug,&nbsp2020
Entering the online platform to sell things is a healthy ambition. Yet, there is a huge competition awaiting you since e-commerce is so massive. There are iconic sites like Amazon and Snapdeal, which are going to be your upcoming competitors. If you are worried thinking about what could be your next step, any expert will suggest you hire the best SEO company.
There can be no doubt that ranking higher than your competitors on Google is a must. But, things can go wrong when you don't know the SEO tips and tricks that will get your shopping site the highest rank on Google. When you are missing out on reach, you are missing out on sales too. Hence, to help you out, here are the SEO tips that will ensure your portal generates more traffic.
Find Appropriate Keywords: In terms of SEO, keywords are the words or phrases that the internet users search in Google or any search engine when they look for something. You need to find appropriate keywords related to your products and implement them (in URL, title tags, meta description, H1-H4 tags, image titles, ALT tags, product descriptions etc.) to optimize your site. You can use keyword searching online tools that are available both for free and paid. Also, try finding the auto-generated phrases based on users' search on the search bars of e-commerce giants like Amazon and Shopify. The latest trick is to find out long-tail keywords, which are more specific and lengthy but give you a higher conversion value.
Interlink your Web Pages: Online stores tend to have a lot of pages and therefore, almost all these sites interlink their web pages to make browsing easier for the users. The most common site structure following by e-commerce sites is 'main page -> product category -> subcategory -> product'. Here, the trick is that the link distance (between any two pages) should not be more than three clicks. In this context, using navigation bars, breadcrumbs and main page links (with logo's ALT tag) is important.
Secure your Site: Your customers must feel safe when they share their sensitive information during a transaction. When the customers browse your HTTP site, the browser marks it as unsafe (next to the URL address bar). As a result, many users prefer to leave the page without shopping from the site, which will involve sharing their personal information in an unsafe portal. This is why you need to switch to HTTPS from HTTP. Also, choosing the most secure CDN and keeping your plugins up to date are the tricks.
Make your Site/App Mobile-Friendly: Nowadays, the maximum number of traffic is generated from mobile phones. Moreover, Google's mobile-first index has reinforced mobile search queries. If your site is not mobile-friendly though it looks and performs great on PC, you will genuinely miss out on a massive crowd. Therefore, it is essential that you design your website in the most mobile-friendly way possible. To get it done correctly, you need to hire SEO expert, who will guide you through.
Index your Site: It is one of the most embarrassing mistakes one can do. Not indexing your site's pages in Google means your site's pages will not appear in search results. More precisely, it means that the potential customers will never get to know about your site and all the SEO effort you have out in will be wasted. Hence, indexing your site's pages by submitting your sitemap to Google is mandatory.
Ensure Schema Markup: Structured data is the key to rank higher in Google and it is the most important tasks for enhancing your site's visibility. If your page is marked up with a schema, it allows Google to display some additional information related to your services such as customer ratings and reviews of some products
.
Build Links: Backlinks benefit you by bringing viewers from other sites. Hence, it does more than ranking you higher in Google or any other search engine. There are multiple ways to build links like sharing your content on social media, creating valuable content on your website, checking backlinks of your competitors, finding unlinked mentions of your store, setting up listings on business directories and many more.
Upload Blogs on your Site: To create valuable content on your site, the best possible way is posting blogs. Creating blogs with more and more keywords naturally improves your ranking. Also, blogs help users to collect more information about your service and products. In the product pages, customers generally shop and move on. It is the blog that gives a better insight into your products and it really ensures more traffic in the long run.
Are you looking for the best SEO company to improve your e-commerce site's traffic? If the answer is a yes, feel free to get in touch with us right away! We, Idiosys Technologies, are one of the highly acclaimed web and app development companies providing advanced and target-specific SEO services to help you grow your online store business. We have a team of SEO experts, who are highly skilled, experienced and updated to get you exactly what you have been tried so far. So, do not wait any further, simply contact us to know the best deal for you.