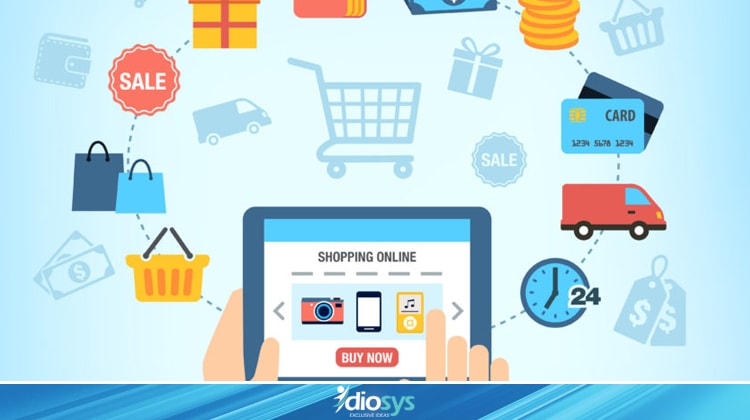 10 Jun,&nbsp2017
Shopping, it's a woman's thing right? The myth is broken. There are many online stores with a wide range of tech gadgets which can make any man glued to the screen for hours. Also, there are numerous web stores that cater for kids, parents and teenagers as well. In general, e-Commerce websites engage web customers and they are ready to struggle for each and every one of them. In recent times most of purchases are completed through an online portal. For that all the industry are going to launch online shopping facility to their existing business. But to be successful in online store or E-commerce website for your business you should follow some basic points. These are follows:
1. Quick Loading Time: This is a big challenge with majority of online merchants operating their online stores. A fully optimized and speedy online store is what, every person searches for. Even a difference of one or two seconds in page load time can significantly hurt your conversion rate.
The speed of your online store can be influenced by different factors like hosting provider, size of images, etc. Thus, you need to pay proper attention to these factors and reduce the page loading time as much as possible so as to drive more customers to your online store.
2. Deals and Free Delivery: As already stated, people who shop online make their decisions quickly simply because they know, that an alternative is easily available. Therefore, you need some innovative and creative ideas to quickly grab their attention. 'Free delivery or shipping' may attract some online buyers however majority of them get attracted towards 'deals' or 'offers' on various types of items.
'Free delivery' happens to be a favourite among many online buyers. Several customers adjust the minimum price in such a way that, they do not have to pay excessive charges for the delivery of the product. Therefore, you should also make it a point to include a minimum price limitation beyond which the products get delivered absolutely free. This is one of the effective ways of increasing conversions with an online store.
3. Branded Items: This is not an easy task to predict which product is search by the visitor. It is also not a good idea to showcase all the products of your online store within the home page. So, what to do? Well, in that case you can showcase some of the interesting and attractive offers on the home page to gain the attention of the visitors.
If you run an online store that has a wide variety of branded products then, displaying them upfront is also a nice trick to engage your visitors. Not only it makes it convenient for the visitors to know about the type of brands available but, also introduce a sense of trust and confidence.
4. Search Box, Login Box and Shopping Cart: If you take a look at majority of successful online stores operating nowadays, you'll see that features like search box, login box and shopping are usually available at one place. There are plenty of sites where the shopping cart icon is easily available.
After signing up, the customers can view their current and previous orders as well as receive special discounts and offers on various types of items from different online stores.
A search box is a must if, you run a huge online store so that visitors can easily search for their preferred products by simply typing within the search box.
5. Social Media Links and Payment Icons: In a world where social media has already made a huge impact, it is a foolish thing to not include social media links within your ecommerce store. Not only it helps you to increase the credibility of your ecommerce online store but, also helps your customers to like, comment and easily share your products with their friends and family. This further strengthens the reach of your brand and enhances its visibility.
Customers from different parts of the country or globe may be visiting your online store and everyone has their preferred choice of payment system. By providing the payment icons within your ecommerce website, you educate your visitors about the type of payment options available, in advance. You can either include them at the bottom of the page or the top right corner.
6. Clearly Visible Contact Number: When you run an online ecommerce store, you should be prepared to answer a lot of queries and questions from the people visiting your site. Customers always want to talk to someone in real which is why you should always include your contact number or toll-free number in a highly visible way. Their need to contact you may arise at any time of the day so, having a 24*7 helpline number really helps with the credibility and popularity of your online store.
Be a part of web development industry, our expert team members developed some magnificent online shopping portal for different industry those are running successfully.
YOU MAY ALSO READ :
8 REASONS TO CHOOSE YII FRAMEWORK FOR YOUR E-COMMERCE STORE?
LARAVEL OR YII FRAMEWORK? CHOOSE THE BEST TECHNOLOGY FOR YOUR PROJECT?
WHY CUSTOM CMS WEBSITE DESIGN IMPORTANT FOR YOUR BUSINESS