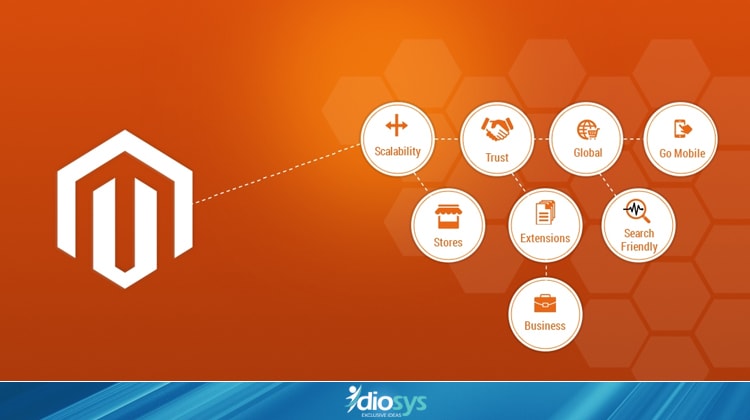 19 Oct,&nbsp2017
The competition in the e-Commerce world is getting wild. Now a days, in the E-Commerce world, there is no single solution that can work for every kind of business. E-Commerce platforms help host business online. They also offer a B2B (Business to Business), B2C (Business to Consumer), C2C(Consumer to Consumer) solutions as well. As a result, retailers and business owners are taking all efforts to find best solutions that help them meet their customers' needs properly and maintain their success.
The advancement in technology raised the need for light-weight, powerful, innovative functionalities such as mobile friendliness, Membership Accounts, Monthly subscriptions, Order tracking, Cancellations and Returns, Product Reviews, Analytics, Search Engine Friendly etc. Based on the diverse requirements, you need to select a best platform which will offer you the maximum Flexibility in terms of devices, simplicity in terms of admin panel management and cost effective in the terms of your budget.
In this article, we have outlined some key benefits of Magento that surely help you realize its value and inspire you to embrace it for your e-commerce development endeavour.
1. Flexibility: Magento is a flexible and powerful e-commerce platform which aimed is at both large and small e-commerce retailers who require a lot of functionality from their web store. It is easily one of the most in-depth e-commerce systems, allowing users to run large-scale e-commerce operations with all flexibility and customization that you would need. It can handle thousands of products with different currencies, payment systems, multiple languages, and multiple storefronts.
2. Easy coding: Coding in Magento is far easier than coding in other e-commerce platforms. The core coding can be integrated with third-party coding without any hassle. Furthermore, plugins, add-ons, and unusual extensions do not cause any disruption to the coding. This is one of the key reasons many merchants prefer to switch to Magento
3. Easily manageable Backend: Grid views of Page Titles, Inventory Levels etc. can be created in the admin area and information easily edited directly on the page in the grid just like how you would do it in a simple Excel sheet. This is extremely time-saving as you do not have to open each product individually and hit the sub-tabs to edit information. Bulk images and prices can now be applied to sets of images.
4. Mobile Friendly: E-commerce website development with Magento is highly responsive, which makes the site viewable on tablets, smartphones and other mobile devices without any hassle. This helps consumers to stay connected with your brands anytime and anywhere.
5. SEO friendly: This platform is SEO efficient and provides best opportunities for your products and services to appear on Bing, Google and other SERPs. Magento tools also offer customized practices that effective for search engine optimization.
Considering the above-mentioned outlines, it would not wrong to say that the Magento is the popular e-commerce development platform in the existing time. A professional e-commerce Development Company can help you utilize the full potential of Magento and launch an e-commerce store that beat your competitors.
YOU MAY ALSO READ :
10 FEATURES THAT MAKE YII BEST PHP BASE FRAMEWORK?
7 REASON TO CHOOSE ANGULARJS FOR WEB APPLICATIONS?