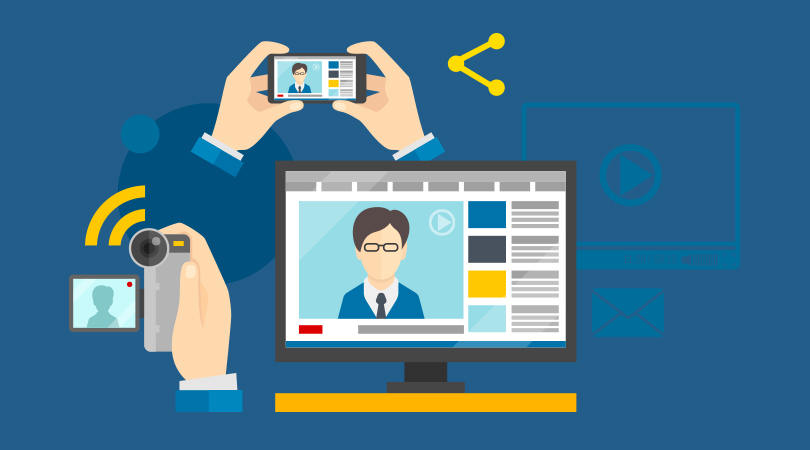 20 Aug,&nbsp2019
Video contents are not only engaging and keep the audience glued to their screens, but they also comprise of nearly 82% of all consumer traffic. Animation explainer videos are effective in engaging the audience, improving conversions and maximizing exposure and sales.
There are so many types of animation explainer videos out there and you need to find out what is the best among them for your business. You need to keep in mind your goals and aspirations for your business, the target segment, what message you want to convey and in what budget. Every animation explainer video is different in their approach and all of them have their pros and cons. While some are fun and funky, rest are serious and narrative in nature. If you can't decide what kind of animation explainer video suits your need, take a look at these 7 best types of animation explainer videos below.
2D CHARACTER ANIMATION: 2D character animation videos are one of the most used videos among these 7 because of a reason. In this style, characters are created in 2D space along with the scenes using perspective to create depth. They are simple, easy to concentrate on and they don't confuse the audience or deviate them from the original message of the video. They are suited for both B2B and B2C companies.

2D MOTION GRAPHICS ANIMATION: Companies, whose products or services are complex in nature, tend to rely on 2D motion graphics animation to explain their offerings to their audiences. They are crisp, engaging and eye-catching. They are usually very colorful and engage the audience from the very first introduction. They are also used to create hype about a brand, product or service in a dynamic way.

WHITEBOARD ANIMATION: It is also a widely used style of storyboarding that explains the product, service or a concept. Because of the storyline, they retain their audience for the whole time of the video while being simple and straightforward. They are mainly done in black and white sketches as their simplicity garners attention through their minimalistic approach.

3D ANIMATION: These kinds of videos have innumerable possibilities. These are mainly used for commercial purposes and best suit brands with a marketing budget on the higher side. 3D animation videos take longer to make and need a heavy budget but the ability of the audience to view the video content in a more realistic way makes them very useful in immersing the viewers in the experience. They also give your brand a more sophisticated and professional look.

Stop motion: Stop motion videos are created by stitching together pictures of elements after periodically moving the elements by a small amount in successive pictures to create the illusion of a video. They are very unique in nature and take more effort and cost to produce. Their uniqueness is the main USP of these kinds of videos.

Typography: Typography video is made by animating typographic fonts and is one of the simplest among them all. While they seem to be too simple, they can underline or highlight some words to make the audience memorize them easily. They are generally used to put forward an idea into the viewers' minds. They are very easy to make and can save your video budgets while fulfilling your purpose. They are sometimes paired with proper voice-over and colors to make them more engaging.

Screencast: Screencast videos are recording of screen captures paired with audio narration. They are mostly used for tutorials. If you have a complex software or digital service, they are best suited for you because of their real-time use recordings. It is low cost in nature and most tutorials are made using this kind of explainer video.
While these may solve your query about these kinds of explainer videos, the Call to action, i.e what you want your audience to do after watching your video, needs to be taken care of purposefully. Keeping these in mind will make your business skyrocket its conversions and will constitute a very important part of your overall business strategy.
Above are the most popular animation explainer videos. We, Idiosys Technologies, are one of the pioneers when it comes to business development through innovative ideas and executions. We believe to serve our clients the most suitable service catering to their needs and budget. With a team of skilled professionals, we are expanding everyday while serving globally. Feel free to get in touch with us for your business projects.
YOU MAY ALSO READ
TRENDS OF 2018: EXPLAIN YOUR BUSINESS WITH VIDEO ANIMATION