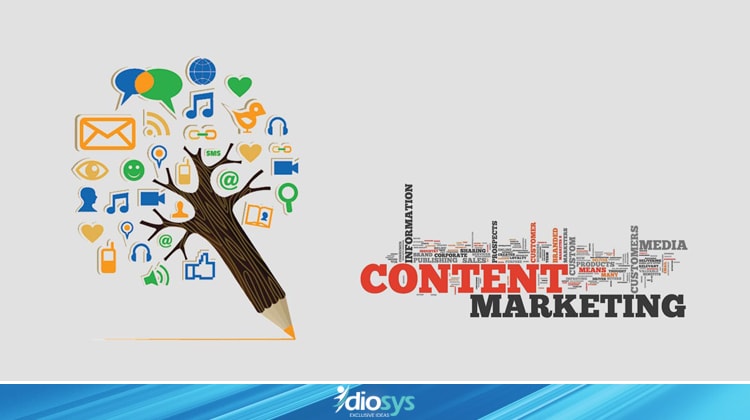 28 Aug,&nbsp2017
The popularity of internet changed the concept of marketing. Now the global citizens are expert in online surfing which brings them information within a second or just some clicks. The impact of the traditional marketing losing effectiveness, so marketers try to introduced the new range of techniques to grab the attention of the potential customers for businesses belonging to various verticals. In this scenario content marketing has proved its worth and has cover its way to becoming a reliable and efficient strategy to market a business relevantly in the modern world.
The basic aim of content marketing is to attract and retain customers by creating valuable and engaging content which can motivate the consumer behaviour positively. Content marketing is an art of communicating with prospects and customers without selling anything. Instead of pitching the products or services, through content marketing one simply, delivers information, making the buyer more intelligent.
Irrespective of whatever marketing tactics one use, content marketing is an important part of the process and not something separate. Quality content is an important part of different forms of marketing:
Social Media Marketing: Content marketing strategy is important right before social media strategy.
SEO: Search engines give businesses the authority to publish quality, consistent content.
PR: Professional PR strategies can address issues which readers care about certainly not their business.
PPC: Be it PPC, one need great content for it.
Inbound marketing: Content is the key to driving leads and traffic.
Content Strategy: Content Strategy is the part of effective marketing strategies through content.
Metrics to determine the success of a content marketing are often tied to the original goals of the campaign. For each goal, a content marketer may measure different engagement and conversion metrics:
1. Brand awareness: Businesses focused on expanding their reach to more customers will want to pay attention to the increase in volume of visitors, as well as the quality of those interactions. Traditional measures of volume include number of visitors to a page and number of emails collected, while time spent on page and click-through to other pages/ photos are good indicators for engagement.
2. User Behaviour Analysis: For businesses hoping to reach not only more - but also new - types of customers online, they should pay attention to the demographics of new visitors, as evidenced by cookies that can be installed, different sources of traffic, different online behaviours, and/or different buying habits of online visitors.
3. Sale Opportunity: Businesses focused on increasing sales through content marketing should look at traditional e-commerce metrics including click-through-rate from a product-page to check-out and completion rates at the check-out. Altogether, these form a conversion funnel. Moreover, to better understand customers' buying habits, they should look at other engagement metrics like time spent per page, number of product-page visits per user, and re-engagement.
If you are impressed with the whole idea of content marketing, get in touch with our
online marketing
team who can help you with their professional content marketing services.