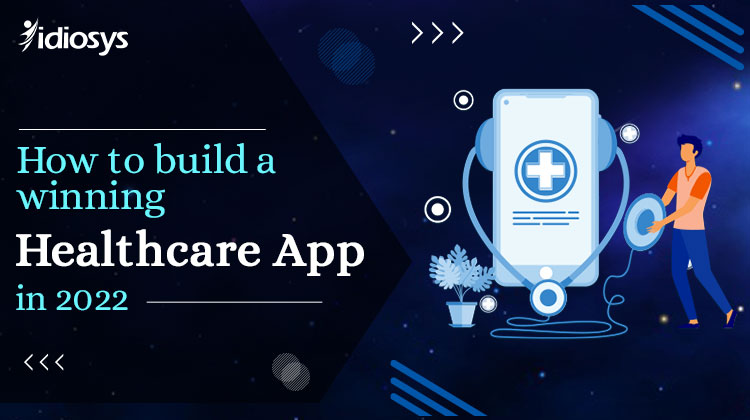 14 Jun,&nbsp2022
The app development industry is constantly evolving owing to the advancement of technologies. Today, you'll find an app for every service be it retail store or healthcare. And if you're interested to know how you can develop your own healthcare app, here are some of the trending practices. In 2022, app development has become so advanced that you'll surely find a solution for your needs.
Pandemic and other chronic diseases have made it crucial for healthcare providers to offer touch-free online services. Hence, mobile app development has become a necessity for most of them. A proper app for healthcare should have some basic features but what can make your app a winner among a galaxy of competitors. We'll know about the same in the below sections.
For healthcare providers, mobile apps provide plenty of advantages. Starting from an improvement in customer loyalty to an increment in their interest with discounts and offers, a mobile app can provide multiple benefits. Now, let us know some useful tips that can make your app a winner among others.
1. Target Audience Research: The first step towards making your mobile app for healthcare an outstanding one is to research your target audience. You need to find out who they are, what age group they belong to and what kind of services or products they need. Accordingly, you can design your app by contacting an app development company.
2. Choose the Right Developer: The second step toward creating an excellent mobile app for healthcare is to choose an appropriate mobile app developer. You can either contact an app development agency or a freelance developer who has prior experience in developing healthcare apps. If you're able to find an experienced developer, you can be assured of the quality.
3. Ask for Recommendations: If you're wondering how you'll find the right app developer, the best way will be to ask for recommendations from the people of your industry. Also, you can ask for recommendations on online social media platforms like LinkedIn. Once you've gathered the names of a few companies, you can read their reviews and narrow down the list.
4. The Features of Your App: As a healthcare company, you need to include some salient features in your app that'll provide the ultimate solutions to your customers and thereby impress them. These features are third-party integration, telemedicine, HIPAA compliance, doctor's profile, notifications, and reminders- just to name a few.
Now that you know how to build a winning healthcare app in 2022, go ahead and make the most of it. If you're looking for an app development company that can provide you with the best app, look no further than us. We at Idiosys Technologies provide web and app development services with our team of highly skilled and experienced developers. So far, we've provided web and app development services to a huge number of companies from India, Canada, the USA, Germany, Australia, Brazil, the UK and Panama. You can feel free to explore our website and read the testimonials. So, why wait anymore? Contact us today to know in detail about our services and packages.
You May Also Read
Shopify vs WordPress: Which Is Better For Online Store in 2021?
How to make responsive e-commerce front end by Bootstrap