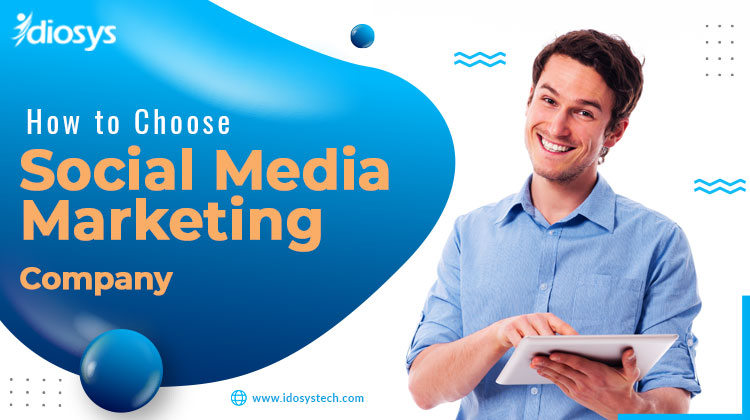 13 Dec,&nbsp2021
Social media makes an integral part of any business if there's an online presence. Be it a start-up company or a well-established enterprise, social media marketing can help any business get that ultimate recognition from the global audience. If you are looking to hire the best social media marketing company in India for your business, here are some essential factors that you need to consider. We will explain to you how to hire a social media marketing company in this article. So, without any further ado, let's begin by explaining what social media marketing is all about.
What is SMM?
SMM or social media marketing refers to an online marketing technique that can help you reach your existing and potential customers on social media platforms like Facebook, Twitter, Instagram, YouTube, LinkedIn and others. You can market your company's profile, its services and products on social media platforms by using tactful social media strategies. SMM contains some data analytics tools that are purpose-driven, which can help you to track your marketing progress easily.
How to Choose a Social Media Marketing Company?
Now that you know what social media marketing is all about, let's explain to you how you can hire the best company for your business. Here are some vital points that you need to ensure before choosing the partner company:
1. Fix a Meeting: It's always good to talk when you want to hire some business services and social media marketing is no exception. You can ask the companies questions like how they process and what makes them different from others. You need to discuss strategies and budgets with them so that you get an overall idea of their marketing process. Also, do not hesitate to query about how long the process will take because it's going to be a time-consuming process.
2. Read Online Reviews: Today, you get to choose from plenty of options by reading online reviews from the customers. If your partner company has online reviews available, you can read them to understand how they support their customers. If you don't get any reviews on their official website or other platforms, you can feel free to ask for their testimonials. Only the best social media marketing company in India will provide you with genuine feedback from clients.
3. Know your Budget: The cost of social media marketing can vary depending upon your business and marketing goals. For example, if you opt for a full-stack social media marketing service that includes the management of multiple social media platforms, it will obviously cost you more than other specific services such as email marketing or Facebook marketing. Hence, depending upon what you expect, set your budget and look for a company that specializes in the particular service you want.
4. Social Media Management: If you are looking for a long-term service that will provide you with solutions over an extended period of time, it's better to partner with a company that can provide you with social media management services. The representatives from their company will manage all your social media accounts by uploading daily posts and checking performance repetitively. Companies that are capable of providing these services is what you need to search for in this regard.
5. Company Ethics: Every company has some business ethics that makes them unique and legit. However, today, there are so many options and it's really difficult to find a company that can stick to its ethics. If you are about to partner with a social media marketing company, make sure the agency is ethical. It's important because companies like Johnson & Johnson also had to face criticism from audiences because their partner SMM company posted something wrong and unethical.
Now that you know how to find the best social media marketing company, go ahead and make the most of it. You can feel free to get in touch for your social marketing needs as we at Idiosys Technologies provide top-notch social media marketing and social media management services.
As a digital marketing company, we have been providing an array of advanced marketing services such as Facebook marketing, Instagram marketing, video marketing and the list goes on. Our team of highly skilled and experienced developers know the ins and outs of social media marketing strategies. So far, we've been offering services to reputed clients from the UK, the USA, India, Japan, Panama, Bangladesh and Australia. Whether you want a full-stack social media marketing and management or a specific and target-driven one, look no further than us, the best social media marketing company in India.
So, why wait anymore? Contact us today to know the best deal we have in store for you!
YOU MAY ALSO READ
GOOGLE ADS VS FACEBOOK ADS: FIND THE BEST SOLUTIONS