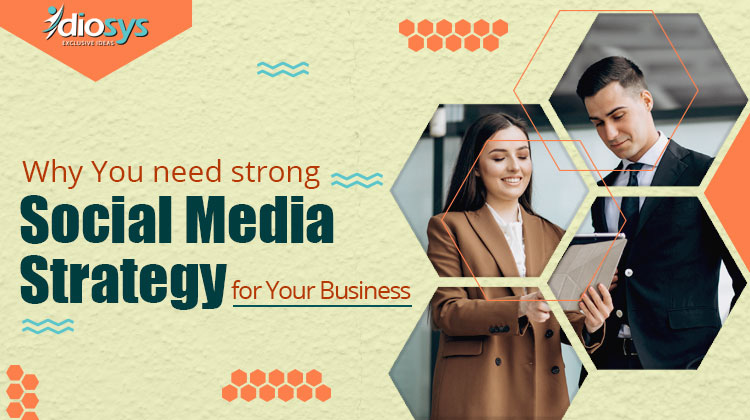 29 Sep,&nbsp2021
For the past two decades, marketing blogs have mainly focused on a business's online presence. They have prioritized a website more than anything when it comes to lead generation. Today, technology has advanced so much that having an online presence through your website or app is not enough. Of course, it is where you start from but there are many other things to ensure as well. Here comes the importance of hiring a social media marketing company, which will look after your social media management and marketing part. Online marketing strategies can help your business earn a huge number of customers through these two tools named social media management and social media marketing.
However, there is an ongoing debate among the marketing experts about the impact of both these tools to analyse which one is more suitable for a new business. Whether a start-up business should focus on social media management or marketing is the main topic of the debate. As a new entrepreneur, you must be anxious to know the answer. Hence, we have come up with this article to explain to you the role of these tools and show you the best solution. So, without any further ado, let's introduce you first to these two concepts to see how they work.
What is Social Media Management?
Social media management is a process of attracting audiences by joining social media and posting content about your company. The management part is important here, which includes managing engagement with your audience by maintaining your profile information, responding to comments or messages, holding giveaways etc. It is essential for a social media manager to see that you are using proper content. Your audiences can see your content and therefore, the social media manager also monitors them and tells you if there's something wrong that needs to be fixed.
Here are some benefits of social media management service:
1. Improves your current social media presence
2. Ensures a consistent online presence
3. Analyses your social media performance
4. Promotes interaction with the audience
5. Helps to successfully run your social media ads
What is Social Media Marketing?
Social media marketing is the process of creating and executing a strategy to generate leads for your business through your social media accounts. It uses your business's social accounts to market and grows your business. Social media marketing differs from social media management in its approach and process. While social media management focuses more on the maintenance of social media accounts, social media marketing on the other hand focuses on executing the strategies to generate leads for your business. The main purpose of social media marketing is to engage visitors on social media and direct them to your website. It often uses advertisements to promote your business.
Here are some benefits of social media marketing service:
1.Creates brand recognition
2.Improves sales
3.Measures success with analytics
4.Uses social listening to analyse your communication
5.Helps you to get marketing insights
6.Promotes conversion rate
7.Ensures better customer satisfaction
8.Improves brand loyalty
9.Increases inbound traffic
10.Collect data from audience research to improve
From the above explanation, it is clear that social media management and marketing are two different things that require different professionals. A social media management company may or may not provide you with marketing strategies depending upon the professionals they have. If you want to avail of both the services, you need to discuss it with the company you are about to hire. Many reputed social media marketing agencies also provide social media management services that you can rely upon.
You Need Both the Services:
Having an intentional, authentic presence on social media is crucial today if you want to make the most use of digital marketing. It can provide value to your audience and serve to grow your business. However, to make everything go right, you need to use both services. Only social media management can lead to a content-rich profile on social media that perfectly communicates with the audience. If you opt for social media marketing, it will help you to imply new strategies to grow your audience and attract a lot of people to your website or app. Only social media marketing strategies will neither work for you as they won't make your profile updated. Hence, we can conclude with the message that choosing both services will benefit new businesses regardless of the industry they belong to.
If you are searching for a well-established social media management and marketing company to partner with, look no further than us. We, Idiosys Technologies, are one of the most eminent digital marketing companies providing a plethora of services including social media management and social media marketing. We basically provide web development, app development and marketing solutions to a huge number of multi-national and start-up companies from India, Canada, the USA, Germany, Australia, Brazil, the UK and Panama. Our expertise and long experience in the industry has made us the top social media marketing company India. You can hire the most efficient social media managing team and social media marketing experts from our company to boost your brand name and sales massively. So, why wait anymore? Contact us today to know the best deals we can offer you.
YOU MAY ALSO READ
8 TIPS TO INCREASE CONSUMER ENGAGEMENT ON SOCIAL MEDIA