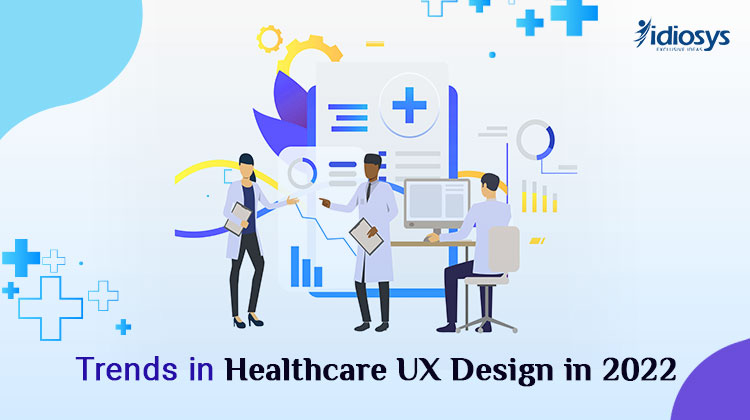 12 Sep,&nbsp2022
Technology is evolving quite fast and the healthcare industry is one of the biggest examples of it. Though digitization started in the healthcare industry quite a few years back, it has improved drastically due to the outbreak of the pandemic. And so, healthcare website design has transformed itself to meet the expectation of users worldwide. If you own a healthcare organization and are looking forward to some necessary changes in your healthcare web design, you need to know the trending UX designs that you can adapt easily. Or, if you are planning to develop your healthcare website from scratch, you need to know these trending UX designs. Either way, you'll be benefitted with up to date scalable website to impress all your clients. So, without any delay, let's explain the new trends in healthcare UX design in 2022.
1. User-Centric Design: For the healthcare industry, it's essential to build websites that are designed from the user's perspective. That's because most of the users of these websites are patients, who might not have exceptional skill levels with technology. Some of the users also may have physical challenges such as limited vision, who should be able to increase the font sizes to clearly see and navigate the websites.
2. Telemedicine: In some countries, medical facilities are quite expensive and therefore, giving an option for telemedicine is becoming a trend. It's providing patients with a great option to visit doctors remotely and get facilities at an affordable price. Moreover, the outbreak of covid 19 has made it necessary for healthcare websites to come up with remote solutions for a huge number of patients worldwide.
3. VR and AR: Another recent trend in healthcare web development is the introduction of virtual reality and augmented reality. These technologies are showing drastic improvement in healthcare by providing medical professionals and doctors with 3D models to treat their patients in an improved way. As a result, patients are also getting huge benefits from the implementation of AR and VR in the UX.
4. Artificial Intelligence: AI is dominating UX designs in 2022 owing to the facilities it's providing to the users. AI or artificial intelligence uses natural-language processing and several other methods to structure data and assist users with chatbots and other tools. As the users enter a website, they are getting instant assistance via chat boxes, which is making it possible for them to find answers or solutions to their needs.
5. Digital Therapeutics: Today, technology is making it possible for healthcare providers to use the software in treating patients with certain diseases. The behaviour changes of the patients are tracked with their smartphones and other digital devices in the process of treatment. The clinical benefits of digital therapeutics are already proven and hence, more and more organizations are implementing it in their UX design.
6. Medical Wearables: Those days are gone when you had to visit a clinic or medical centre to check your blood pressure level, blood sugar level and other metrics. Today, with the easy availability of portable equipment, you can check all these medical metrics from the comfort of your home. For this reason, the healthcare website design has incorporated medical wearables in the collection to benefit the users.
7. Voice Assistance: While chatbots and improved customer support are priorities of the healthcare industry in providing a superior quality service to the users, voice assistance is making it easier for them. What voice assistance does is it enables the users to send voice messages instead of typing their queries and get automated answers via voice. It's the most useful for people with visual impairment.
Now that you know the latest trends in healthcare UX design in 2022, just go ahead and implement them according to your needs and preferences. If you're looking for a reliable web development company that provides excellent services in healthcare website design, you can feel free to contact us. We at Idiosys Technologies comprise a team of highly skilled and experienced web developers who can build your healthcare website or application. Whether you want to develop a new website or redesign your old website, we can help you with top-notch service.