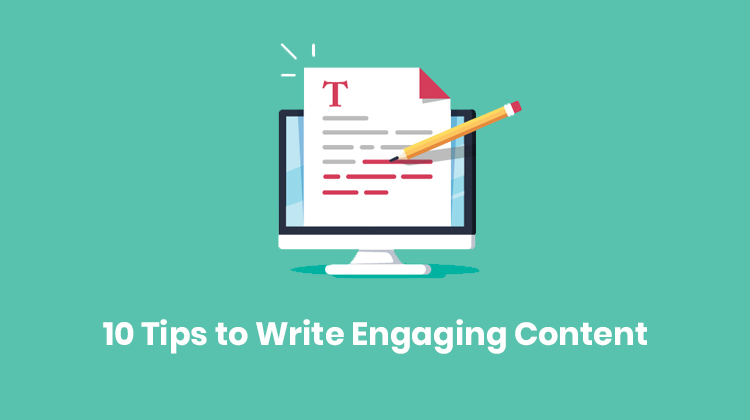 11 Sep,&nbsp2019
As an integral part of communication, content lets you connect to your target audience. Be it your potential buyer or any random person, content lets them to engage with your ideas. For business, content plays a crucial role in making everyone aware of your services and products. Today, with the rise of online brand promotion and business through online marketing, content has become more essential. Now, let us know what content is and what it does.
Content is precisely the information about your business. It can take text or any other visual form like still photo and video. In other words, it lets you pass your information to the customers. You can make the customers aware about the brand, its vision, mission, past projects, new products and other details. If you have a website or app, you can upload the content over there and let everyone know about the same. Content writing follows certain specifications and there are professionals, who provide content writing service to suit your purpose. Now, let us know some essential tips to make the content more engaging.
1. Headers and Sub-headers: Apart from keeping the content organized, headers and sub-headers draw your reader's attention to the focal points. They simplify the content and make the communication more direct.
2. Writing for Audience: To write more engaging content, one must address the audience. Firstly, you need to know your target audience and then, create the content to suit their purposes. For instance, content created for aged people will not impress the teenagers and vice versa.
3. Simple Short Sentences: Keeping the information short, sweet and to the point will help you to engage more with the audiences. When it comes to text content, writing complex sentences may be overwhelming, but not engaging.
4. Statistics and Data: Factual sources like statistics and data are more liked by the readers. Hence, try to incorporate some evidence and facts in the content. Also, you can write motivational lines and quotes to motivate the reader.
5. Keywords: This one is a purely technical element in web content. Keywords are the most searched words in a search engine result page. You need to incorporate these phrases in adequate proportion in your content. For instance, if you are writing for the baby garments, you can include some related keywords like ' cotton baby garments' in your content.
6. Internal Links: It is another technical trick to drive traffic in your website. Also, it helps your audience to find the appropriate pages they are looking for. Internal links can be easily included in your content by linking a phrase or a line.
7. Research: Knowledge about the topic is crucial while creating informative content. Research helps the content writers to know about the topic they are writing for. Research is also important in a social media content writing service.
8. Videos and Graphics: As an advanced form of informative content, videos and graphics have been proven to be more engaging than the text. Animation and short videos can draw more attention in your services and there are designers who provide the same service.
9. Call to Action: When you are approaching your audiences with some products or services, call to action is important. At the end of each content, you can write a short sentence or paragraph on what it is you want them to do. You can incorporate links here to the product pages as well.
10. Content Editing: A lack of great editor can ruin the best contents. Grammar, punctuation, and spelling errors are the spoilers in your content and you need to get rid of them. Today, you will find online editing tools and software, thanks to the advanced technology. Furthermore, there is nothing better than manual editing.
So, above are the ten essential tips about writing a content that is more engaging. If you are looking for content writing services for your business, contact us. We, Idiosys Technologies, are one of the highly acclaimed companies providing web development, content development, app development, digital marketing and other services. We are a one-stop destination for all your online marketing tasks providing an affordable budget. Hire content writer by getting in touch with us today and improve your business marketing instantly.