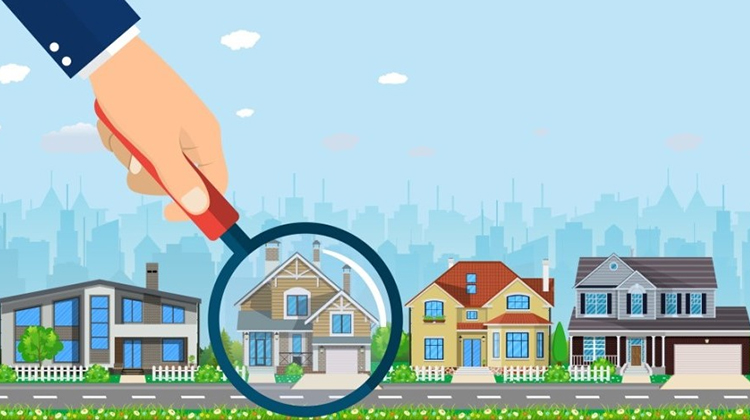 27 Dec,&nbsp2019
There are many reasons that have generated the concept of real estate websites. Real estate agencies and agents have an online presence today, helping many potential buyers to explore a variety of options. Today, when searching for home and properties for sale or rent, most of the people go online first. Hence, not having a website might cost real estate companies to lose potential customers. By getting connected to any web design company, the company owners can create a business website at a nominal cost. So, if you are interested in making an online presence with a website or application, here you go. Here are the eight common features of a property listing website, which will help you to develop your own website. So, without any further delay, let us know about the same in detail.
1) Innovative Design: The first element that can make your property listing website an instant success is its design. After all, your viewers are looking for creative web designs, and satisfying them with something unique is what you can try. You can explore the top-rated property listing website to know about some common features of their design. Then, you can ask your web developer to suggest you something innovative.

2) Advanced Search Options: Every good real estate website comes with an advanced search option. You need to know that there are users from different locations looking for specific types of property. Hence, you can make a fine listing or category to let them make a customized search. It will provide your customers with an excellent search experience.

3) Image Gallery: For real estate, you need to show real images that are crystal clear. It will not only attract your customers instantly but will also explain the real estate condition to them. Images can describe things better than words sometimes, and when you are selling or renting real estate, you need to ensure proper images for the customer's understanding.

4) Reliable Information: Now, it is time for creating content to describe each product on your website. Things like real estate are valuable for your customers, and therefore, you need to verify and keep the information up-to-date. Providing reliable information will help your customers to find the most suitable option among many.

5) Contact Forms: When you have reached out to a good number of customers or viewers, you need to keep them coming for more. To do the same, all you need to implement is a web design that has contact forms option. It will help your customers to stay connected with you in the long run.

6) IDX/MLS Integration: To incorporate MLS or multiple listing services on your website, you need IDX or Internet Data Exchange. It is basically a software that enables you to provide up-to-date information about a wide range of listings.

7) SEO Friendly: Creating a website by following the SEO rules needs to be your one of real concern. Otherwise, your website will be lost in the crowd on the search engine result pages. SEO or Search Engine Optimization is the technique that will help you to stay on the top position in Google and other search engines.

8) Mobile Responsiveness: Today, most of the viewers use smartphones to stay online. Hence, you can well assume that most of the customers or viewers will be searching on their phones. Making a website mobile friendly is one of the most crucial elements of a web development company. You, too, need to ensure the same while developing your business website.
If you are searching for a reliable web design company, who are experts on developing real estate websites, here you go. We, Idiosys Technologies, are one of the highly acclaimed web development companies to expertise on various niches. Our teams of highly skilled and experienced professionals are working relentlessly to provide our clients from USA, UK, Canada, Australia, France, Germany, Sweden, Switzerland, UAE utmost satisfaction. To know more about our various services and packages, you can contact us with no delay or hesitation.