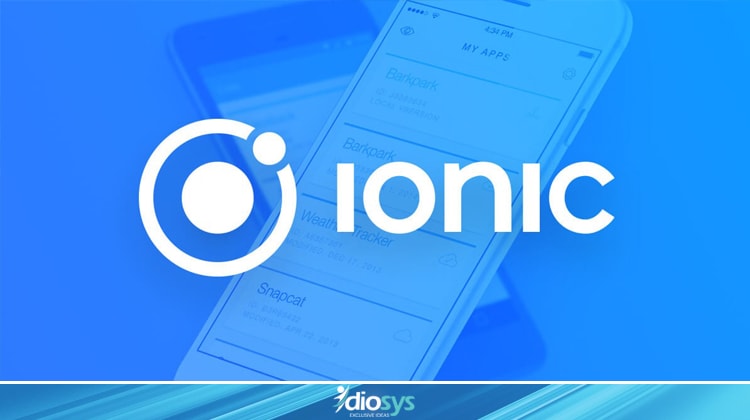 13 Mar,&nbsp2018
Mobile application development is one of the most exciting sections of the technology industry, and development options are being elevated every day. These new advancements allow developers to build stronger applications, and give users access to powerful tools for collaboration, planning, or entertainment. One of the most recent advancements in mobile application development is the introduction of the Ionic framework.
The Ionic framework allows for the creation of highly interactive, cross-platform mobile applications that can be deployed across iOS, Android, and Windows devices. These hybrid applications include native functionalities, exhaustive gestures, and customizable tools to enhance user-friendliness.

In this article, we are discussing some advantages of the Ionic framework for mobile app development.

1. Cross-platform Usability: The Iconic is compatible with several platforms and can be optimized for various mobile operating systems. Developing code is significantly easier and faster since Ionic is easily integrated into Angular JS to set up code structure. This leads to developing new concepts faster and on lower budgets.

2. Friendly User Interface: The Ionic framework incorporates key concepts such as Java Scripts and CSS components to optimize facilitate easy to use interfaces in any mobile application. Components such as navigation tabs, sliding menu, buttons, lists, form inputs, pop-ups and prompts are very simple and sleek and easily customized for a particular mobile app. The Ionic framework, therefore, creates beautiful and interactive user interfaces in a remarkably short period of time.
3. Free and Open Source Framework: Since Ionic is open source, developers can customize different looks and feels on various mobile operating systems without incurring large costs. Ionic gives codes of CSS, JS, and HTML components which reduce the need to rewrite code for a new mobile operating system. Ionic's easy integration with Angular JS facilitates easier and better code structure creation developing apps on Windows, Android, and iOS is thus faster and easy to do. Building apps move quickly from development to the market and this boosts marketing and creates awareness and popularity of apps. Ionic helps to save money, time, and efforts.

4. Feasible and Easy Development of Cross Mobile Apps: Developing an app quickly is critical in today's mobile app conscious generation. The other concept is that app development needs to be compatible across all mobile devices. Ionic has excelled in developing apps efficiently, using standard tools with a single coding base which saves money, time and effort and provides an integrated look and feel.

5. Based on Angular: The Ionic framework is based on Angular JS compatibility which then broadens the ease and functionality of the Angular framework to make creating mobile apps easy as pie. As of today, Angular JS marks the most favourite JavaScript framework currently in use and is backed by Google.
The Ionic framework enables businesses to take advantage of this existing and proven form of technology to give a more seamless user experience of their apps across multiple platforms. When you choose the Ionic framework to build your app, Idiosys Technologies can help you bring your idea to fruition quickly and effectively, your work completed by some of the most professional in the mobile development industry.
YOU MAY ALSO READ :
BOOTSTRAP FRAMEWORK- THE TRENDIEST FRONT-END DESIGN FRAMEWORKS
WHY SHOULD YOU CHOOSE ANGULARJS FOR YOUR NEXT PROJECT?