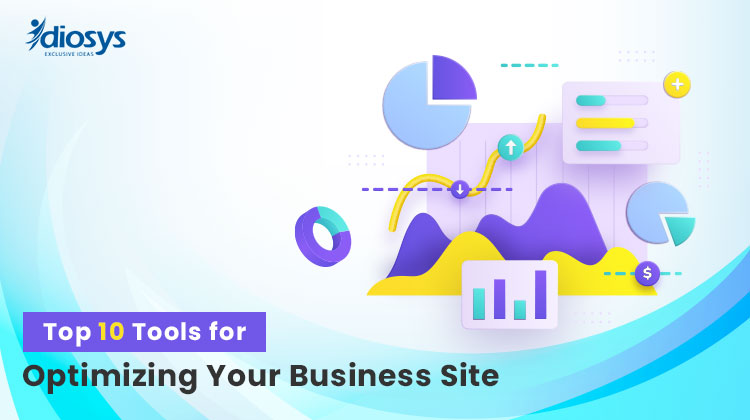 12 Apr,&nbsp2021
To improve your business performance and rank among the top, you need multiple website optimization tools. Whether you own a small scale business or a big enterprise, you need to have an online presence so that you can reach out to a large number of clients. You can contact the best SEO company for developing an advanced business website. Moreover, you can create an e-commerce site to sell your products online. However, before hiring an SEO expert, you need to know certain aspects of this service, which we will explain below. Here are the top 10 tools that you need for optimizing your business site. For more information, feel free to discuss with your SEO expert or web developer.

Website optimization is quite important for ensuring that you generate more and more sales for your business. You can do it easily by making your website attractive to users. However, the process may not seem as easy at the beginning and therefore, you can take help from your SEO expert or web developer. Also, how to optimize a website is a question that your businesses will frequently turn to due to the change of trends. In general, a website optimization tool will be enough to provide you with help. These tools can automate the entire process of making your website visible to Google and other search engines.

1. Hotjar: This online optimization tool is easy to partner with for business of all sizes. The Behavior Analytics software of Hotjar is extremely convenient for web analytics. The best part of this tool is its dashboard, which easily tells you what users are doing on your site.

2. Moz: This online optimization tool offers all-in-one website SEO, which can help your business to grow rapidly by attracting a lot of people. It includes many features such as link building, keyword research, site audits and page optimization insights- to name a few.

3. Ubersuggest: As one of the most effective SEO tools, it enables you to find keywords and audit your entire websites for SEO errors. You can take the help of its content marketing and social media marketing strategies, which are quite powerful.

4. SimilarWeb: Big enterprises such as Google, eBay and Nike use this renowned global market intelligence company. There are excellent optimizing SEO strategies in this tool, which also includes a full list of search keywords. This tool is effective in making your website mobile-friendly.

5. Keyword Tool: As one of the best online keyword research tools, this one automates the generation of keyword suggestions for SEO and PPC campaigns. Many content marketing agencies and SEO professionals use this tool to analyze keyword search trends on Google.

6. CrazyEgg: Understanding the journey of every user is the best aspect of this reputed online optimization tool, which has more than 3,00,000 customers worldwide. You can contact thebest SEO company in Kolkatato know about this online optimization tool in more detail.

7. Ahrefs: Headquartered in Singapore, this online optimization tool company is well-known for backlinks and SEO analysis. You can monitor your niche, search traffic and do thorough research on your competitors using this toolset. You can accelerate the growth of organic search traffic using this tool.

8. Screaming Frog: This UK-based search marketing agency is very popular among both large brands and small-sized enterprises. Shazam and Nuffield Health are two well-acclaimed clients of this company. The best parts of this online optimization tool are its website crawler and log file analyzer.

9. Hubspot Website Grader: This one is a free online tool that ranks websites by their performance, mobile readiness, SEO, and security. It can evaluate the status of your website and help you to develop your website further by incorporating a host of avant-garde SEO strategies.

10. Zapier: Easy automation for busy people is the main mission of this company and its web optimization tool is quite successful in analyzing a website's overall SEO health. The toolset not only improves the processes but also recommends new applications and automates your workflows.

Are you searching for the best SEO company for developing your website with the help of these online optimization tools? If yes, then you can feel free to get in touch with us. We, Idiosys Technologies, are one of the most eminent web and app development companies across the nation. We provide app development service and marketing solutions to a huge number of multi-national and start-up companies from India, Canada, the USA, Germany, Australia, Brazil, the UK and Panama. You can hire SEO experts from our company to build modern and high-end apps for your business.