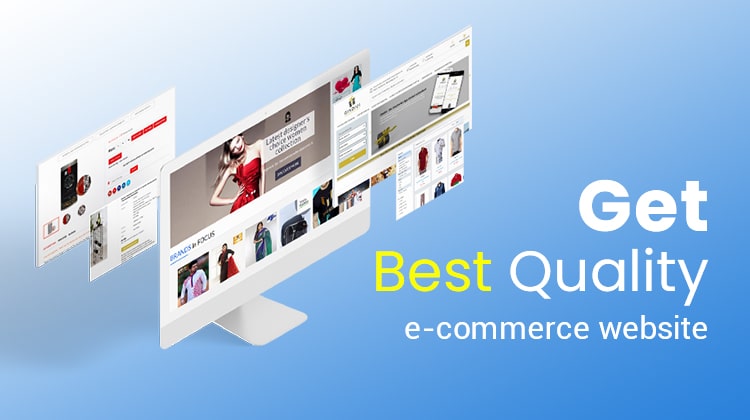 17 Jun,&nbsp2019
Owning an e-commerce website or application is no more a difficult responsibility, thanks to the highly advanced development companies who are working relentlessly to provide you with the most organized way to handle it. E-commerce websites and applications are so pristinely designed today that it is easier for both the business owners and the customers to navigate and manage the same. You can easily hire a reputed shopping cart developer, who will guide you further about the same.
The shopping cart makes an essential aspect of your business website or application and you need to consider certain aspects while getting it developed by your dedicated development team. If you still wonder what would be the most important elements of the shopping cart that you need to incorporate, here you go! The next time you schedule an appointment with your development team to discuss about the shopping cart design, ask them to design it by keeping in mind these eleven points.
1. Product List View/ Grid View: The best way to draw the viewer's attraction to the products is by creating a simple and compact layout. When the viewer scrolls up or down, the products need to be placed in an organized way. Product list view and grid view make it the easiest for any shopper to find just what they are looking for in an e-commerce website.
2. Product Images: When someone is viewing a product online, the image creates a real impact by showcasing the display of the product. Good quality images are preferred to make your products more reliable to the customers. In many shopping carts, the images can be zoomed and you can incorporate the same by discussing with your developer.
3. Product Description: A brief, compact and unique description is able to provide certain information about the products to the shoppers. A skilled content developer can create such product descriptions if you specify them to the e-commerce development company you are hiring.
4. Product Search: This element adds more value to an e-commerce site by making it more user-friendly. Make the search tab more prominent by highlighting the importance of it with the designer. Your developer will be able to provide you with some innovative ideas about the same.
5. Product Review: Another essential element of an e-commerce site is the product review, which helps to generate a positive impact on your products in the shopper's mind. Reviews also help some of the shoppers to make wiser choices when they are shopping online. Hence, ensure that your e-commerce shopping cart includes the review section.
6. New Arrivals: Web designing for e-commerce sites has reached to an advanced level and you can implement the same by incorporating creative elements like new arrivals. These elements help the viewers to easily find what new products you have launched for them.
7. Coupon or Offer: In some of the popular e-commerce websites, discount and offer coupons excite the shoppers like surprises. Ask your developer to keep a tab for the shoppers to apply the coupon code when they open the shopping cart.
8. Secure Payment: Providing multiple payment options like debit card, credit card, PayPal, paytm, COD and others make it more convenient for the shoppers. The card payment option needs to be a secured one where the shoppers can buy in one go without any hassle. Focus upon the same and ask the developer to integrate the easiest solution for the payment.
9. Fast Checkout: The shoppers prefer online shopping to avoid the long queues of the crowded supermarkets and therefore, the checkout process in your e-commerce site needs to be fast so that they are fully satisfied with the service. There are multiple methods to make a fast checkout and your developer can implement them easily if you focus on the same.
10. Sales Reporting & Analytics: A compact shopping cart needs to have built-in sales reporting and analytics. The second can be easily achieved by making integration with Google Analytics. By discussing with the developer, ensure that you can track down product sales perfectly with minute detailing. Also, make sure that the sales reports are easy to export.
11. Product Stock Alert: We all know that out-of-stock products disappoint the shoppers who are desperately looking for the same and you can find a solution to this by implementing a product stock alert. Most of the leading e-commerce sites include this feature to stick to their potential customers.
Hire ecommerce developer by following these eleven essential tips and you are sure to make a prominent online appearance. To know more about e-commerce website development, feel free to contact us. We excel in providing top-notch online marketing, app development and web development services to our reputed clients across the globe. Book an appointment with our experienced team of developers to avail an excellent service for your online business at a nominal budget.
YOU MAY ALSO READ
8 REASONS TO CHOOSE YII FRAMEWORK FOR YOUR E-COMMERCE STORE
WOOCOMMERCE OR MAGENTO: WHAT TO CHOOSE FOR E-COMMERCE IN 2020?