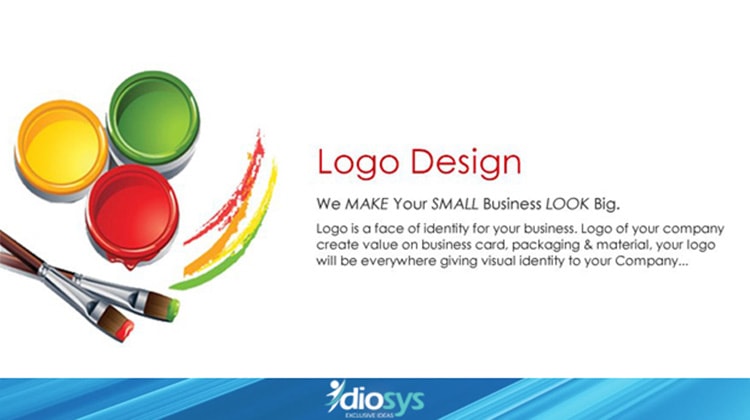 20 May,&nbsp2016
A Logo is a design symbolizing ones organization. It is a design that is used by an organization for its letterhead, advertising material, and signs as an emblem by which the organization can easily recognized. Logo is a graphical representation or symbol of a company name, trademark, and abbreviation. Logo is a simple visual mark to identify any company product or service.
Colour is a key element in logo design and plays an important role in brand differentiation. The importance of colour in this context is due to the mechanics of human visual perception where colour and contrast play critical roles in visual detail detection. Choosing an organisation's logo's colour is an important decision because of its long term implications and its role in creating differentiation among competitors' logos.
YOU MAY ALSO READ :
REDESIGN YOUR BUSINESS LOGO AND MAKE AN IMPACT TO YOUR AUDIENCE?
TOP 8 THINGS THAT SHOULD DESCRIBE YOUR LOGO
HOW CREATIVE LOGO ATTRACT VISITOR TOWARDS ANY BRAND
Here is a guide to the most basic colour and their common emotions. What products or services they can effectively attract:
Generally Purple is stands for Ambition, Justice, Dignity, Royalty, Independence. This colour is the blend of red and blue and purple having both warm and cool properties is seen in many luxury product and educational business logos.
In the term of colour emotion Blue signify Trust, Calm, Confidence, Seriousness, Loyalty, Success, authority. Blue is perhaps the most popular colour for business logos and it is often seen in logo designs for medical and government.
Green is most important colour in palate, it indicates Harmony, Fresh, Environmental, Healing, Finance and Material Wealth, Green indicates life, renewal, abundance and prosperity. This soothing colour is mostly found in real estate, financial and bank logos and companies that want to represent themselves as eco-friendly.
Black stands for Power, Bold, Classic, Mysterious; Tradition. Black is actually the absence of all colours. It is used in many corporate logos to indicate boldness and sophistication.White is more common colour use in many logo it identify Innocence, Purity, Peace and Truthfulness. This universal colour of peace and harmony is found in logo designs through negative space or reversed typography.
In the term of colour emotion Red express Love, Aggression, Anger, Passion, Happiness, celebration. It is often used in logo design to grip the viewer's attention and make people hungry. Fast food logos mostly have red in them.
As a logo designing company, we believe that every business has unique features and every colour has its emotion. So when we design a logo for a business we always make sure to pick up the right colour palette for a logo.