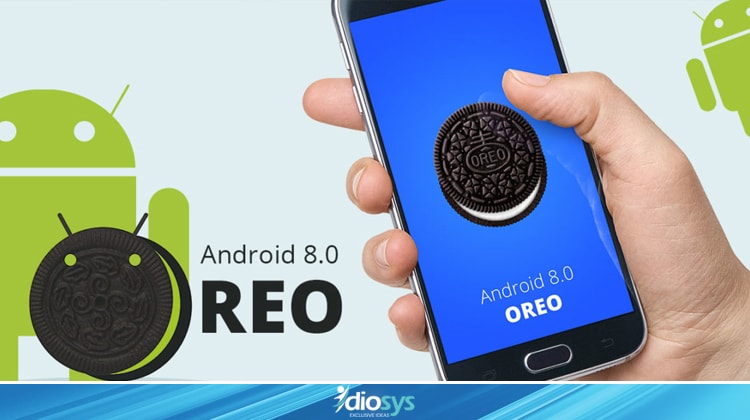 22 Jan,&nbsp2018
Google's Android has done it again, that is, come up with a new version. Android's obsession with confectionary continues as it has named its latest version as Android Oreo. The last one Nougat was released in August 2016 and just about one year later, Android has decided to bring out its Android 8.0 OS final update for millions of android users.
On this article we are focus on some key features of Oreo that change the user experience.
1. Battery Life: One great thing about Android O is it will limit the processes applications can perform in the background when multiple apps are running. This means that all devices should see more battery life once you install Android O on them.
2. Picture-in-Picture: Another really welcome feature of Android O is Picture-in-Picture (PiP). While iOS has offered PiP on the iPad and some Android tablets also have PiP, we've yet to see it backed into Android on the phone. That's all changing with Android Oreo. Now you'll be able to keep watching Netflix in a tiny window if you suddenly remember you need to bang out that email you forgot to send. This is great for larger-screened phones.
3. Smart Text Selection: This is a rocking feature text selection is much smarter in Android Oreo. Now the OS will know to select all the text, for example, when you are trying to copy and address. Smart text selection also includes the ability to tap on the selected text and if it's an address, begin directions there or if it's a phone number, dial the number.
4. Notification Dots: This features display a small dot in the corner of the app icon to let you know that you have a notification. To get info of the message, you received long-press on an app with a notification badge and a new feature known as notification previews will appear, clicking on this, will allow you to get information about the senders as well as the title of the message.
5. Auto fill: Android 8 Oreo comes with a feature that makes auto filling of user username and password possible. With the feature, the first words system automatically fills the username and password. With Android 8 Oreo when next you login your social media accounts, you do not need to fill in your email and password because the auto filling features will do this for.
6. Wi-Fi Awareness: Ever have two devices what want to talk to each other but can't because both aren't on the same internet network? Well that doesn't matter anymore. In Android O a new feature called Wi-Fi Awareness will allow Wi-Fi devices to talk to each other via an ad hoc local network.
Overall, Android 8.0 OS will make your mobile experience far more convenient than what it is at present. In case you want to build or know more about mobile application development or you want to developed mobile application for your business. Get in touch with us.
YOU MAY ALSO READ :
WHICH APP BEST FOR YOUR REQUIREMENT NATIVE OR HYBRID
A GUIDE TO MOBILE APP DEVELOPER?